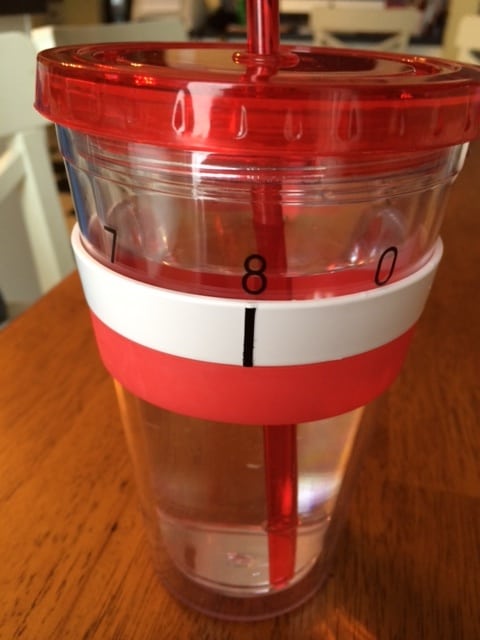 I am sure you know hydration is important, especially since are bodies are about 80% water. I frequently hear people say "I have to drink more water". I myself have to make a conscious effort to drink more fluid, especially water. I found a few years ago that I consumed more fluid if I used an insulated cup with a straw. I have a collection of them! So when AquaTally contacted me about trying out their hydration cup I jumped at the chance.
The AquaTally hydration cup holds 16 ounces. The indicator ring is marked from zero to eight. Each number represents 1 cup of fluid. This is a great tool for keeping track of your fluid intake. I have used several apps to try to keep track of my fluid intake, but the AquaTally is so much easier.
The AquaTally retails for $11.95 and is available in three colors. You can purchase an AquaTally cup through their website. AquaTally is offering my readers a 25% discount using the code healthy.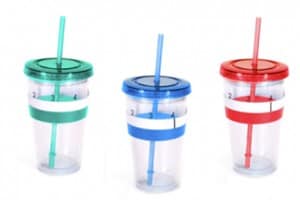 Check out this video to learn more about AquaTally.