Do you have banana's sitting is your kitchen turning brown? Don't chuck them! Make this banana bread recipe made with whole wheat flour.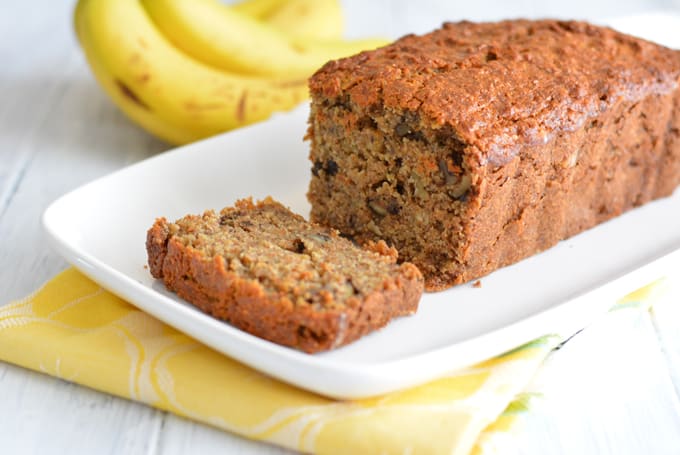 I think I pick up a bunch of banana's just about every time I go to the food store.  I use banana's in smoothies and my hubby and daughter eat them too.  We occasionally have some left over that no one will eat, because the skin has turned brown.  These very ripe gems are perfect to bake with.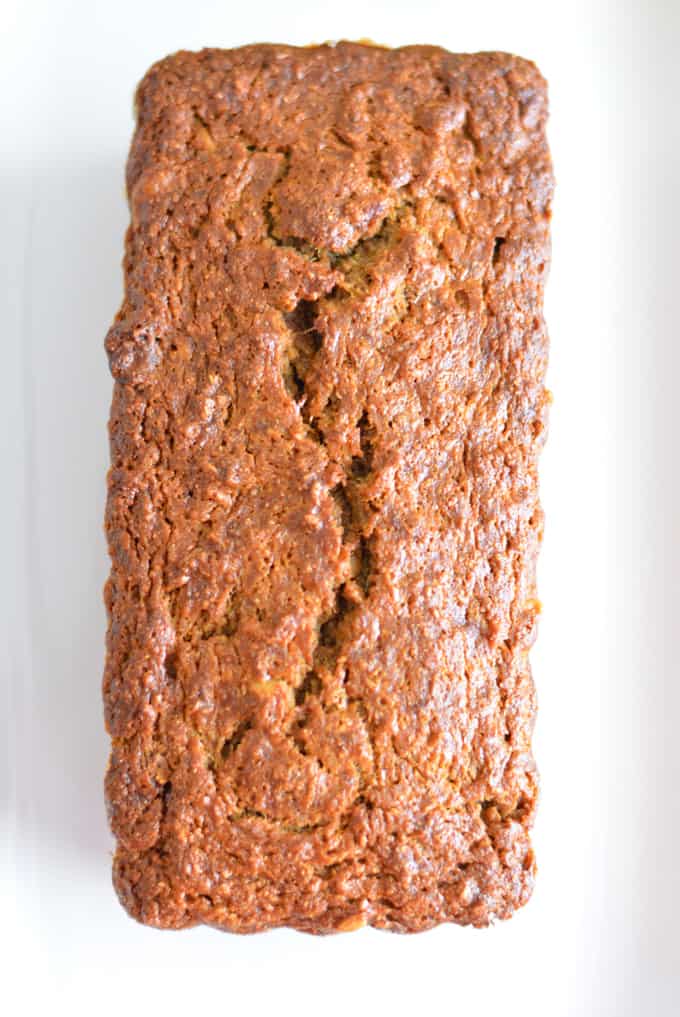 Banana bread is made in our house probably three times a year.  I really do try to freeze banana's before they are too far gone.  Banana bread is a nice treat sometimes.  I used to make my mother in-laws recipe, which has too much sugar.  This recipe uses maple syrup instead of granulated sugar and I cut the amount in half.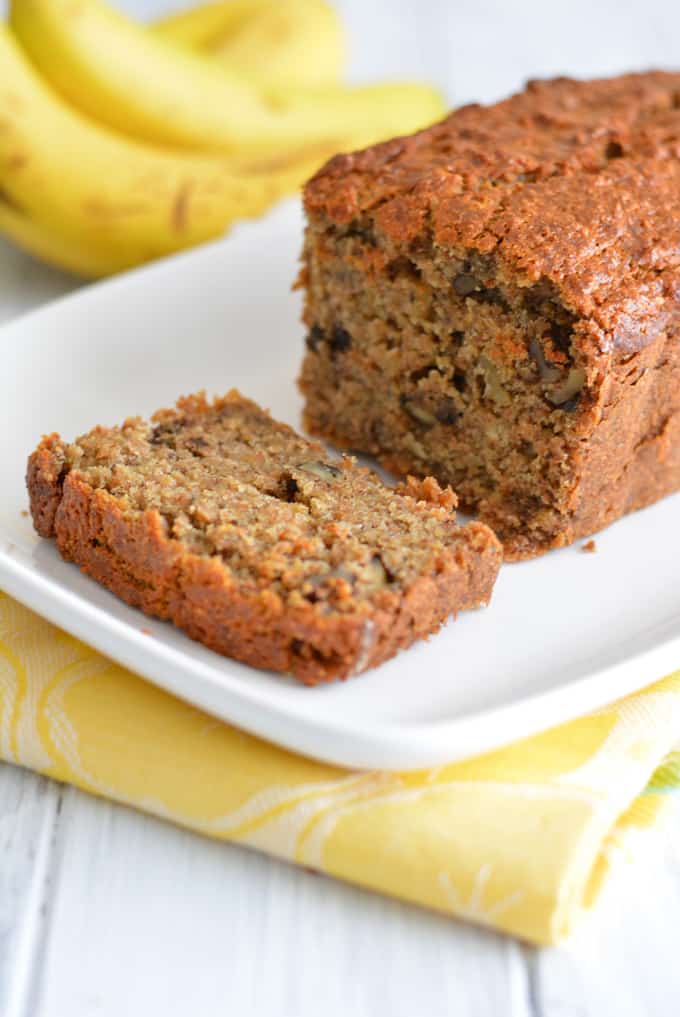 You can make this bread with or without nuts.  My mother in-laws recipe called for walnuts, so that it what we use.  I really like to incorporate nuts in to baked goods.  I love the crunch and the addition of healthy fats.  You can refrigerate the bread or freeze it to make the loaf last longer.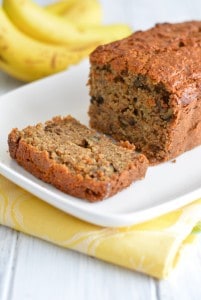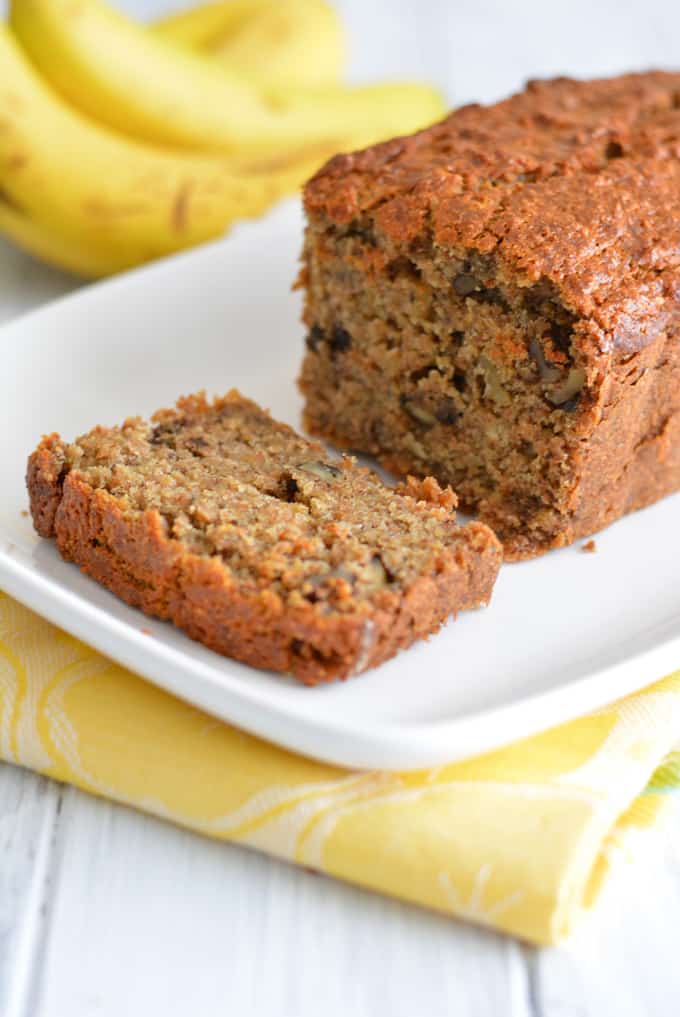 Print
Banana Bread
Yield 8
Ingredients
3 ripe bananas
1/3 cup maple syrup
1/2 cup melted butter
1 teaspoon vanilla
1 egg, beaten
1 1/2 teaspoon baking soda
1/8 teaspoon salt
1 1/2 cup whole wheat flour
1/3 cup walnuts, chopped
Instructions
Preheat oven to 350 degrees F.
In a medium bowl mash peeled bananas.
Add in maple syrup and melted butter, stir to mix.
Add in vanilla and egg, stir to mix.
Add in baking soda, salt, and flour, stir to combine.
Stir in walnuts.
Pour batter into a greased and floured 4x8 loaf pan.
Bake for 1 hour or until a tester comes out clean.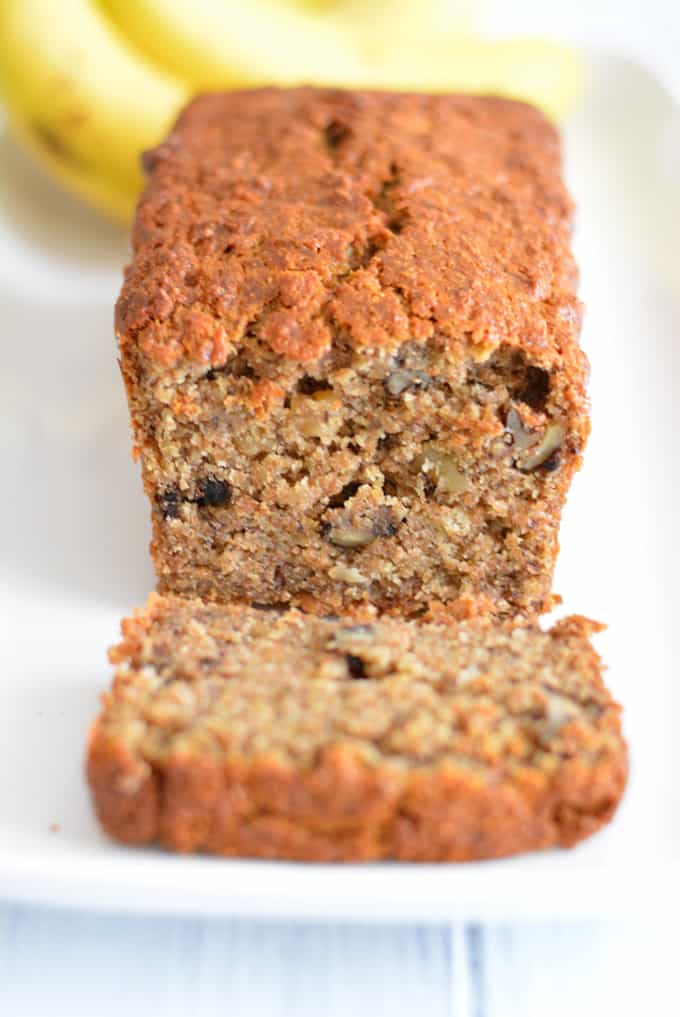 See what I am working on and eating on Instagram and follow me on Pinterest to check out the recipes I love!