I can not believe that just two weeks ago I was in beautiful Vermont attending Blog Brulee 2015.  I have been blogging for about three years.  The first two years I don't count (even though there are posts to prove it), because I had no idea what I was doing.  I have learned a lot in the past year, partly from my participation in the Recipe Redux monthly challenges and Healthy Aperture.  My participation is both of these sites gave me the chance to attend Blog Brulee.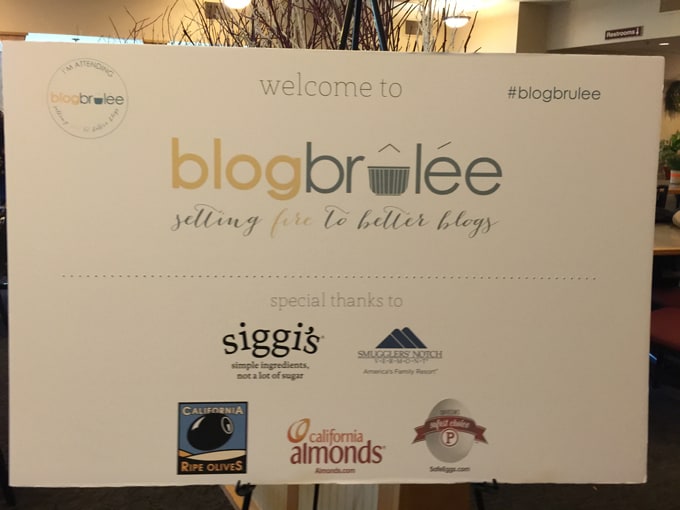 Attendees of Blog Brulee are hand selected by founders, Regan Jones, Gretchen Brown, Deanna Segrave-Daly, and Robin Plotkin.  These ladies, all Registered Dietitian like me, are definitely my role models.  Blog Brulee was a jam packed weekend of valuable blogging information all geared toward helping healthy living and dietitian bloggers move their blogs to new heights.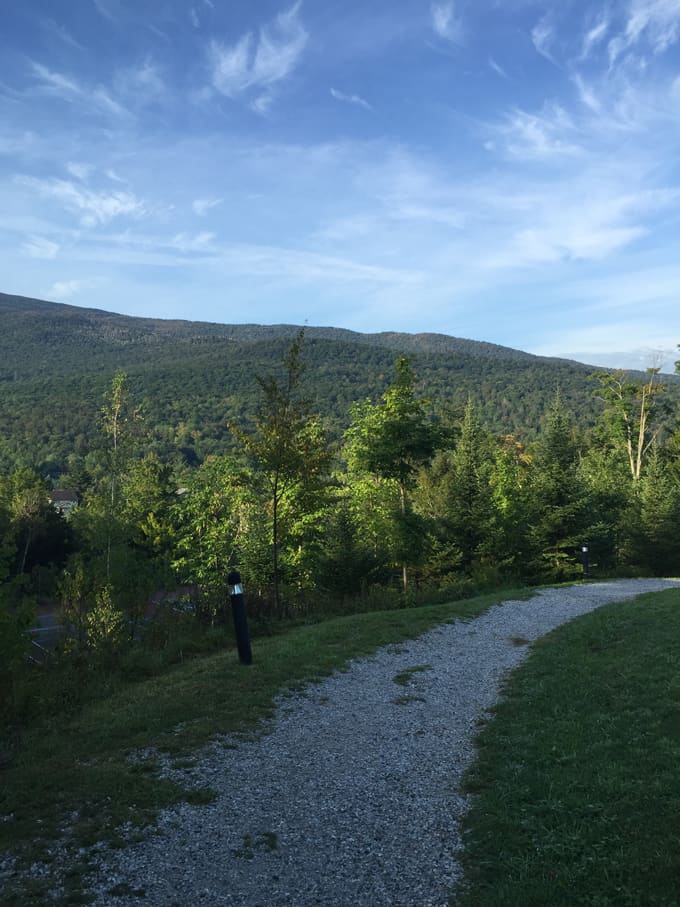 Blog Brulee was held for the second year at the beautiful Smugglers Notch Resort in Vermont.  We were surrounded by the most magnificent mountains.  As I am writing this the leaves there are supposed to be changing.  I wish we could have seen that!
The weekend started out with a welcome reception where we were able to meet everyone who was attending, including event sponsors.  We were fed very well throughout the weekend.
Friday Sessions:
Food in Focus: Food Photography Basics – Regan Jones of Healthy Aperature

As healthy food bloggers it's our job to "make healthy food look sexy".

iPhone Photography – Deanna Segrave-Daly of Teaspoon of Spice

Who knew my iPhone could do some much!  There are great apps for improving your photos.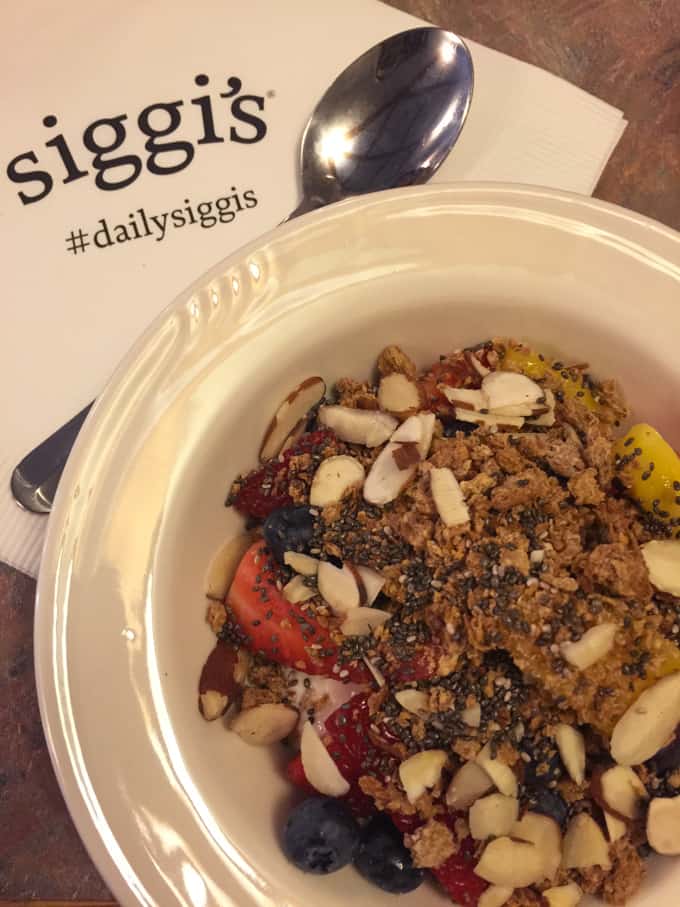 Saturday morning we enjoyed a delicious yogurt bar featuring Siggi's yogurt.  I also had time to practice my iPhone photography skills!  Doesn't this yogurt bowl look too yummy to eat!!
Saturday Sessions:
Hands on yogurt making experience with Siggi's yogurt. Siggi himself gave a wonderful presentation on how he makes his yogurt and how his company was started. He told us "If you love what you do, you won't be afraid to fail".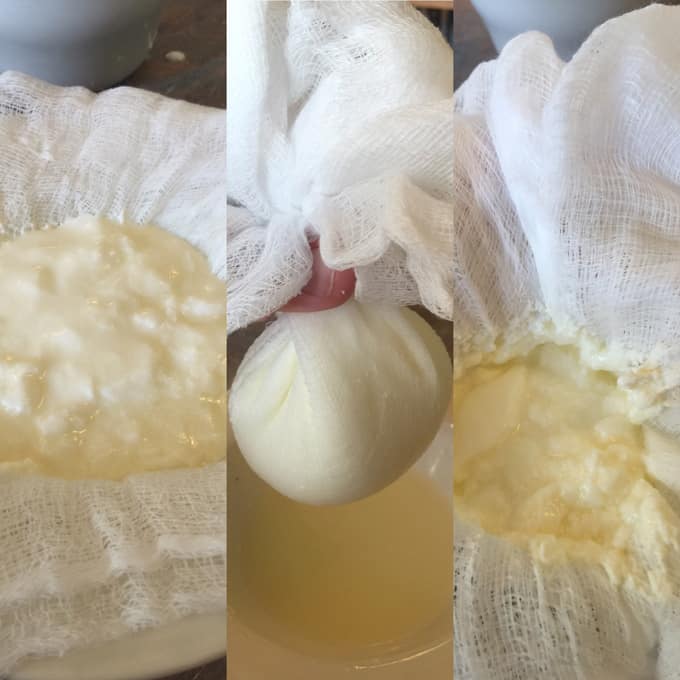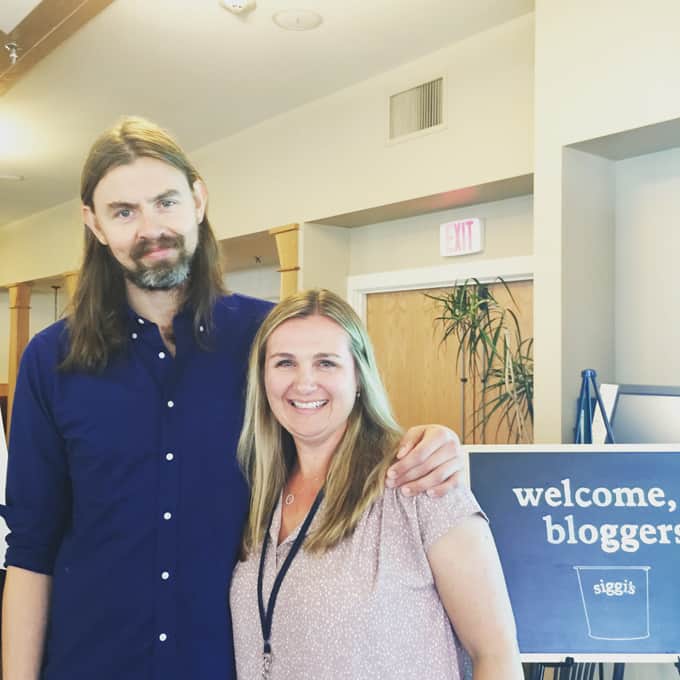 Of course we all treated Siggi like he was a rock star!
Element of Food Styling and Post Production – Katie Webster of Healthy Seasonal Recipes

I am adding a 100 mm macro lens to my Christmas list and I am going to attach my camera to my computer ASAP.  We should not be afraid of color.

The Art of Online Storytelling – Lisa D'Agrosa from Eating Well Magazine

We need to find our voice.  I need to write like a actually talk (of course minus the bad words that sometimes come out of course).

Defining and Delivering SEO – Katy Widrick

I started using Yoast a few months ago, but figured it out on my own.  Katy confirmed that I am using it correctly (yeah), but don't need to be so obsessed over it and other stats.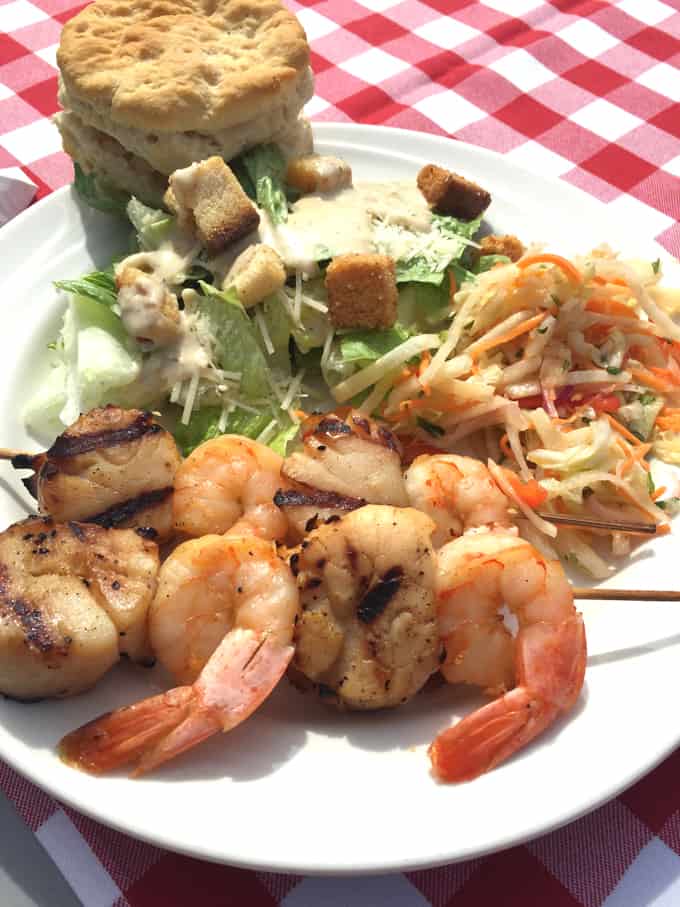 In between the morning and afternoon sessions we enjoyed a delicious lunch outside picnic style.  We were also treated to s'mores.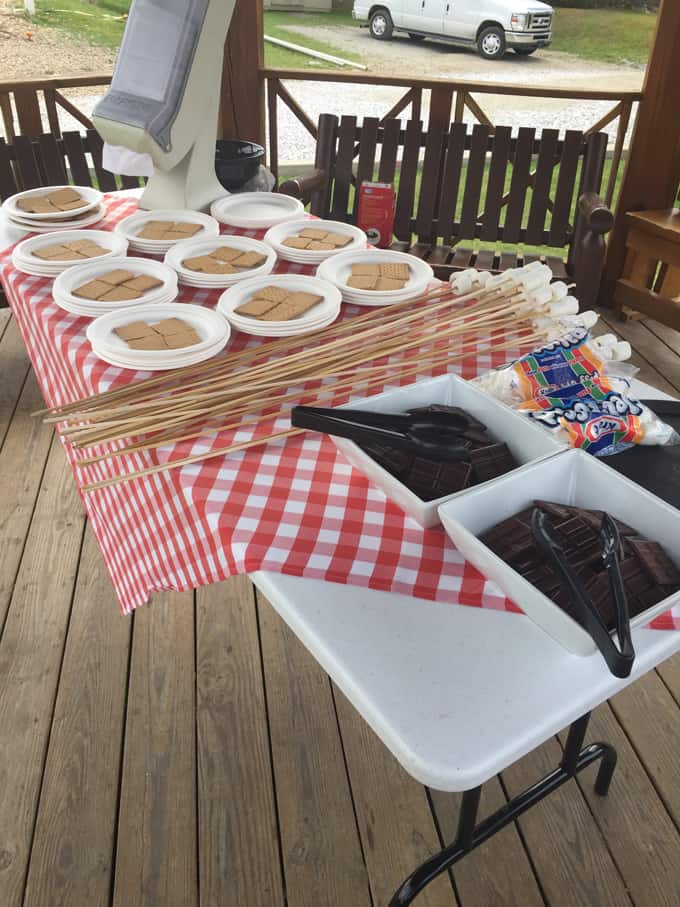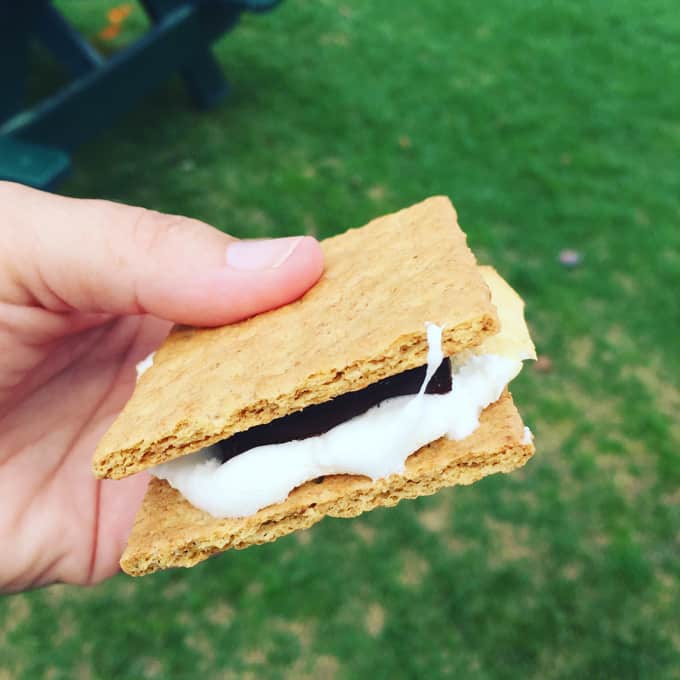 Sunday Sessions:
Building Your Virtual Community:  we heard from Lindsay Livingston of The Lean Green Bean, Sally Kuzmechak of Real Mom Nutrition, and Kylie Held of ImmaEatThat about their experiences with Pinterest, Facebook, and Instagram.  Each speaker talked about how to improve what we share on these platforms in order to gain more followers.

My take away was to pick the platforms that I really like and stick with them. I never liked Google+, so it's gone from life now.  I love Instagram and Pinterest, so you will see me concentrating on those platforms in the next few months.

Show Me the Money: Monetizing Your Brand – Anne Mauney of fANNEtastic food.  Anne talked about how we can make money from our blog.  I love sharing nutrition information, but blogging takes a lot of work.  No one wants to work for free.

I have been waiting for brands to come to me, because I thought I needed a ton or readers or needed to be famous first.!This is not the case.  I need to go to them and not be afraid to do so.
The best part of the weekend was finally meeting ladies that I see online all the time.  We share each other's content and support each other weekly, if not daily.  All of us were so thankful to finally meet each other in person.  Now instead of just sharing a recipe or post of a fellow blogger we will be sharing to support a friend.