Many holiday celebrations happen a dinner time. Many recipes therefor are for dinner meals. What about lunch time recipes? This festive cranberry pecan chicken salad is a perfect choice for your lunch time festivities!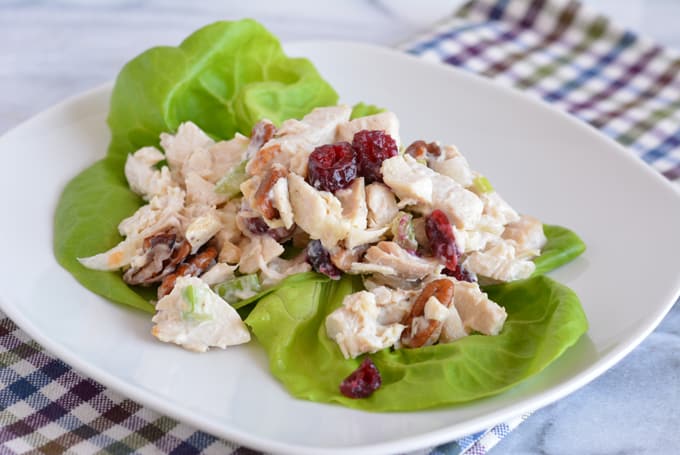 I love to add different ingredients into chicken salad.  Sweet and salty combos are the best!  This particular recipe is perfect for the holidays not only because of the flavor, but also the colors.
Most of our family holiday celebrations happen at dinner time.  Rarely are we together for lunch.  On Christmas Day we are usually driving around lunch time between my hubby's parent's home and my parent's home.  We eat breakfast so late at my in-laws house there is no way lunch is going to be consumed.  But what if you have a gathering at lunch time and want salads and sandwiches instead of hot food?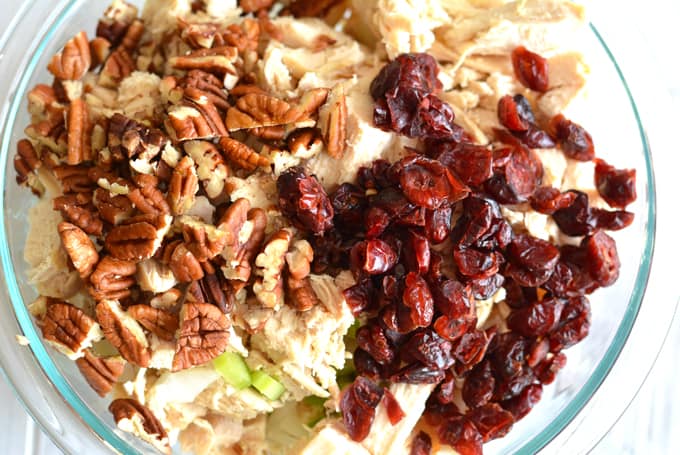 Combining the flavors of the holiday and winter season is a great option.  What says Fall/Winter more than cranberries and pecans?  These ingredients also add an interesting texture and flavor combination to chicken salad. The colors are pretty too, which is a bonus.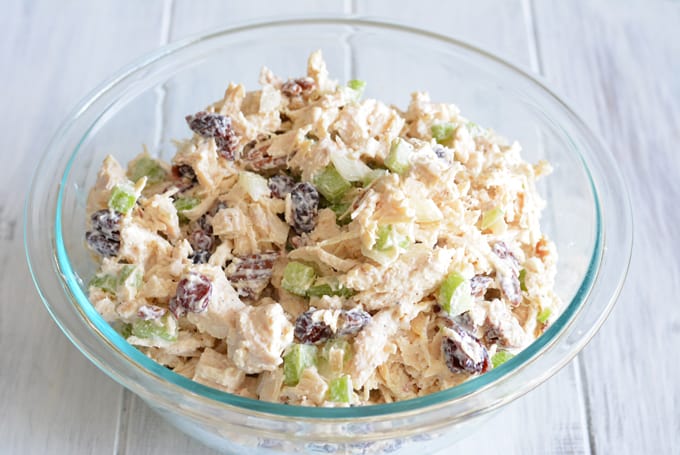 You can easily make chicken salad with a store-made rotisserie chicken or cook your own chicken.  I cook chicken breast in chicken broth over the stove top. This batch only used two large chicken breasts, but you can get about 8-10 1/2 cup servings out of the recipe. For other recipe suggestions check our my Christmas Cheer Pinterest board.  Here are a few other lunch time suggestions: Caprese Salad, Strawberry Spinach Salad, Cosi's Signature Salad, Zucchini Caprese Salad, and Apple Walnut Salad.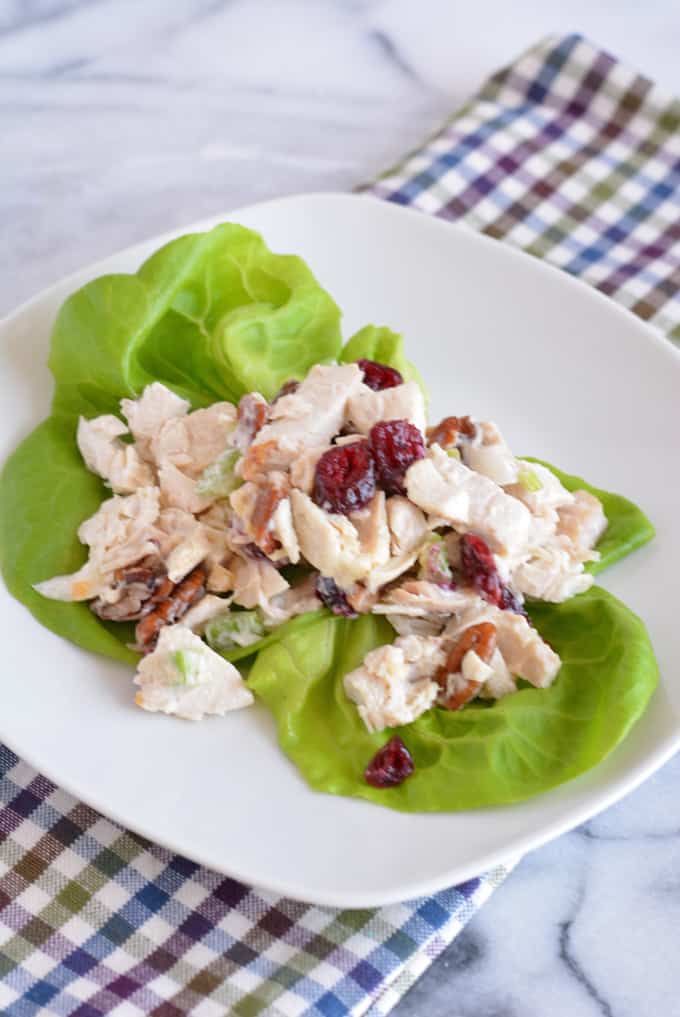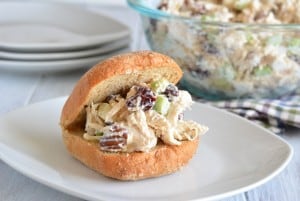 Print
Cranberry Pecan Chicken Salad
Yield 8
Ingredients
2 large chicken breasts, cooked and shredded
2 stalks of celery, diced
1/2 cup chopped onion
1 cup dried cranberries
1 cup chopped pecans
3/4 cup low calorie mayonnaise (or mayonnaise of your choice)
1/8 teaspoon salt
1/8 teaspoon pepper.
Instructions
In a large bowl combine chicken, celery, onion, cranberries, and pecans.
Stir to combine.
Add into chicken salad mayonnaise, salt, and pepper.
Mix well.
Serve on a bed of lettuce or small club rolls.
I prefer chicken salad served on a bed of lettuce, but don't mind a good roll or toasted wheat bread either.  How do you enjoy chicken salad? Let me know in the comments below.