Do you struggle with lack of time to make dinner? Quick and easy recipes are a must for busy families. T.F Silly Good makes delicious sauces that can help you make a quick, yet exciting meal in minutes. I used their Red Curry from their Sassy Indian sauce line to make this Curry Chicken dish.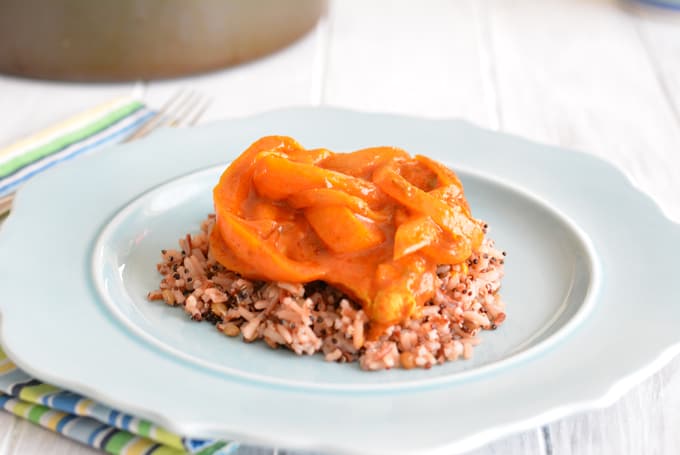 T.F Silly good makes wonderful all natural sauces that do not contain artificial ingredients.  Last month I reviewed their Bubbly Celebration sauce that I paired with shrimp.  I don't have time to spend making my own sauces.  Every once in a while I might have the time on a weekend, but certainly not when I am coming home from work, trying to help the kids with homework, and then rushing out to take one to dance or the other to practice.
Prepared sauces can save you time, while still allowing families to have a homecooked meal.  Too many people rely on takeout and processed foods during busy periods.  Plan ahead and have ingredients handy that you can whip together in a flash.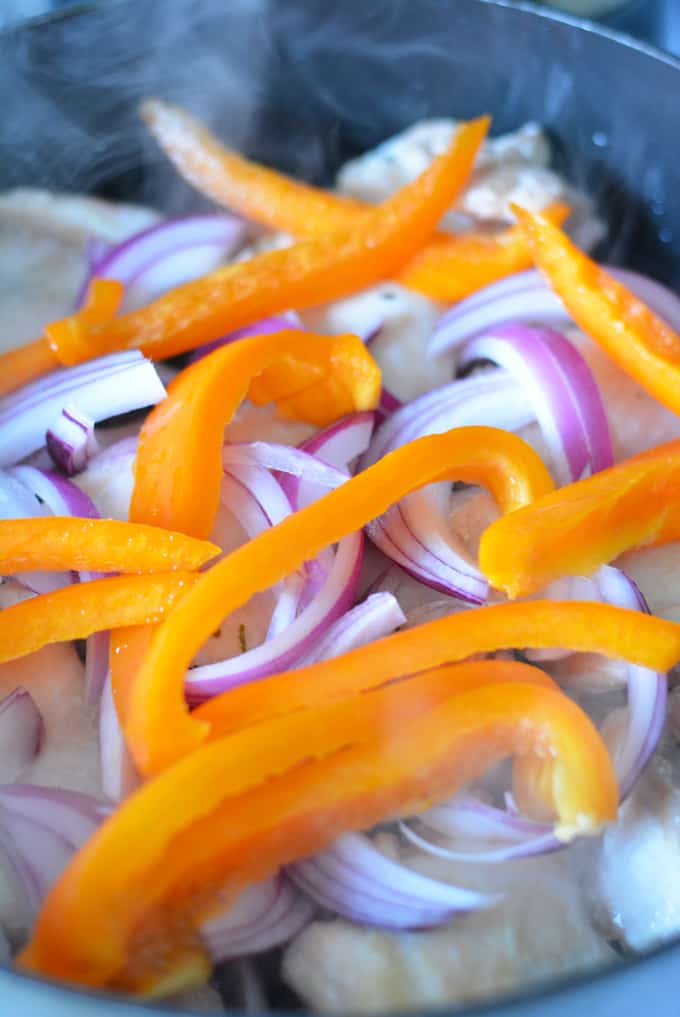 Even though the Red Curry sauce made the meal quicker I still had to plan ahead and make sure that I had ingredients to put with it.  I made sure that I had chicken on hand to use with the sauce when I was ready.  I used though the vegetables that I happened to have on hand that day.
Stocking lean proteins and vegetables in your freezer helps you have ingredients available all the time.  Of course how many times have you forgotten to defrost your meats? I know I have!  I can't count how many times I realized half way through my day that I forgot to defrost the meat I was going to use for that evening.  That's why we have the ability to write ourselves notes or put reminders in our phones (I just need to remember to do that!).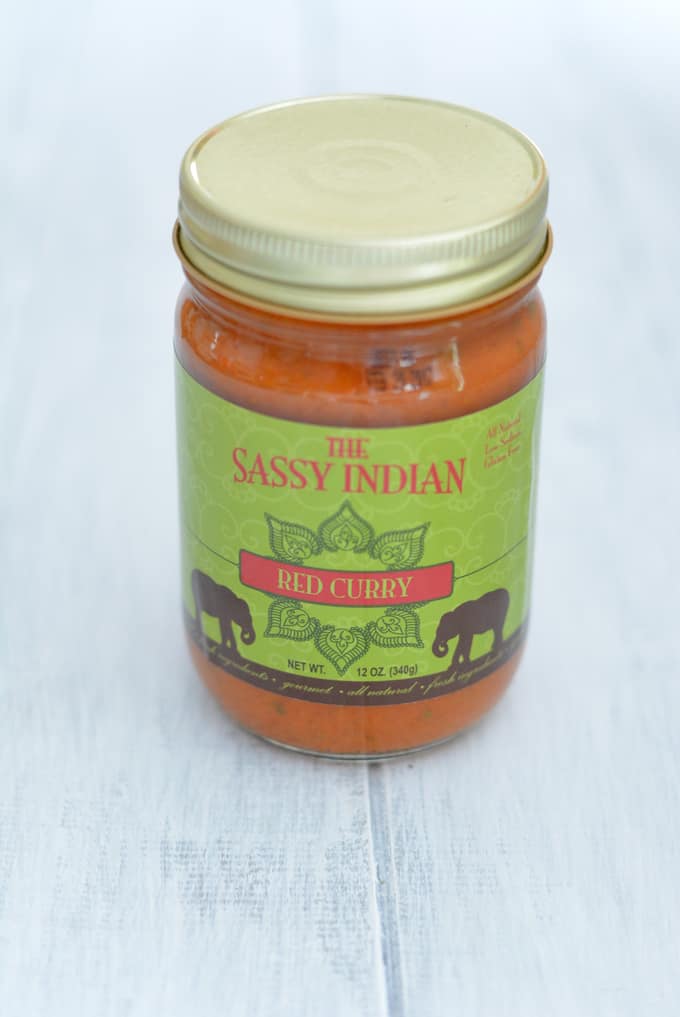 I have mentioned before that my husband refused to try anything with curry.  This T.F Silly Good Red Curry Sauce was really good, so he doesn't know what he missed out on.  I have to tell you though that he tried curry finally the other day.  He is on a business trip right now.  A curry dish was served the other night.  My husband works in the hospitality industry, so spends a lot of time eating with clients.  His company encourages their employees to try everything that is presented to them.  They never want to offend a client by refusing to eat something at a function.  I could never get him to try curry, but his job did!  He still doesn't like it though.  Oh well!  I tell my clients that I don't expect them to eat anything I don't like, but you don't know that you don't like a food unless you actually try it.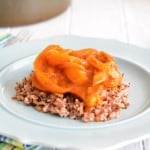 Curry Chicken
Ingredients
2

teaspoons

olive oil

1

pound

chicken pieces

1

cup

red onion

sliced

1/2

yellow bell pepper sliced

1

jar Sassy Indian Red Curry Sauce
Instructions
In a saute pan heat olive oil over medium high heat.

Add chicken, brown (5 minutes per side)

Add onion and peppers to saute pan with chicken.

Cover and cook additional 5 minutes or until vegetables are tender and chicken is cooked through.

Add in 1 jar of Sassy Indian Red Curry Sauce, cook until sauce heats, about 5 minutes.

Serve with your choice of rice or other starch.
I received a free jar of Red Curry Sauce from T.F Silly Good to try. I did not receive any other compensation for writing this post.  All opinions are my own.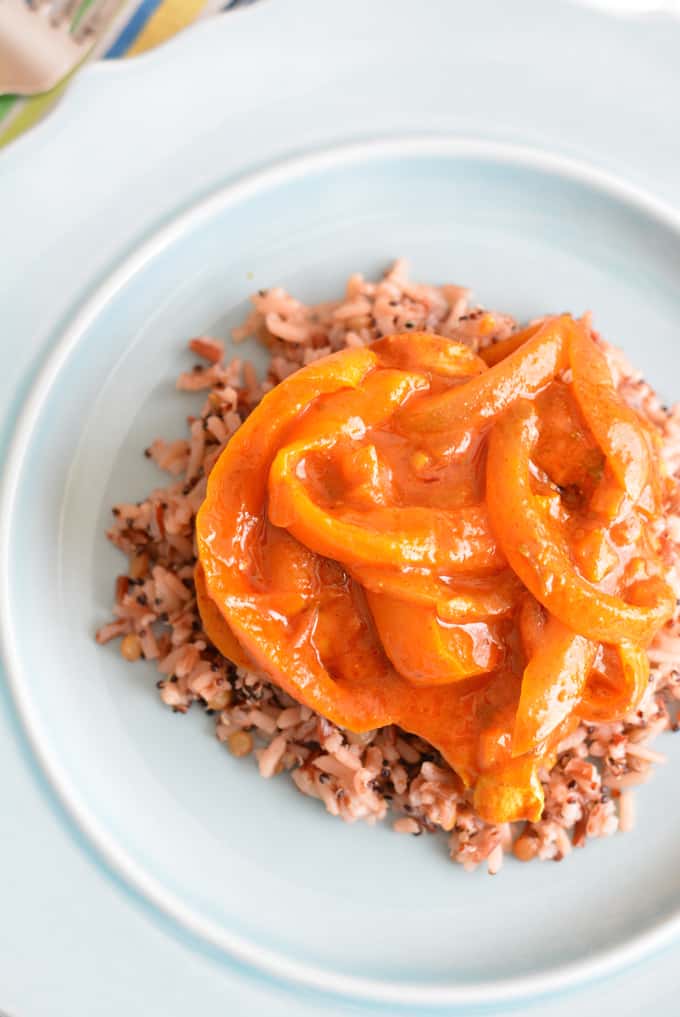 This post is the first of my Friday Favorites series.  Stay tuned for more Friday Favorites where I will share my favorite products and posts of that week.