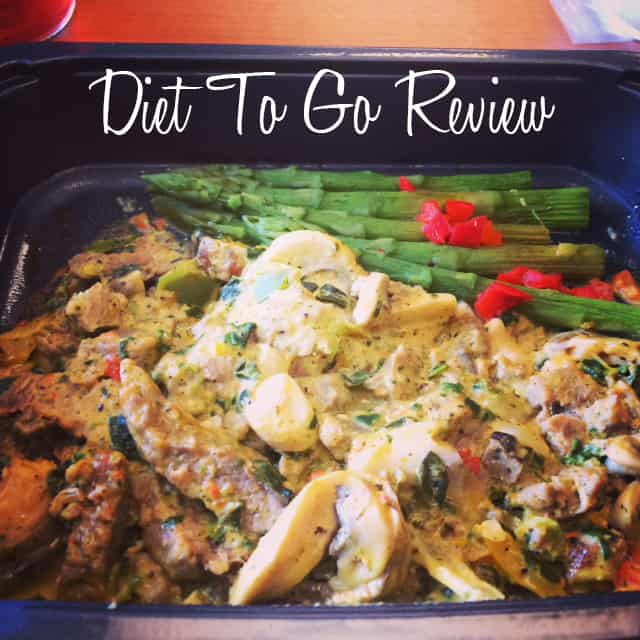 For this review I was given one week's worth of meals for free in exchange for my review.  All opinions are my own.
In September I was asked by Diet-to-Go to review a week's worth of meals for them.  Diet-to-Go is a meal delivery service that provides fresh meals based on a set calorie level.  Meal plans include 1200 and 1600 calorie low fat and vegetarian.  There is also a low carb plan that is approximately 1300 calories.  For my review week I chose the low carb option.  I chose the low carb option because many of my clients, particularly bariatric surgery patients, consume low carbohydrate diets.
Diet-to-Go delivers meals to your door or you may choose to pick up your meals at a pick of location in your area if available.  There are over 20 plans to choose from and your menus can be customized.  You can change plans at anytime free of charge.  There are 5 weeks of menus available for each meal plan.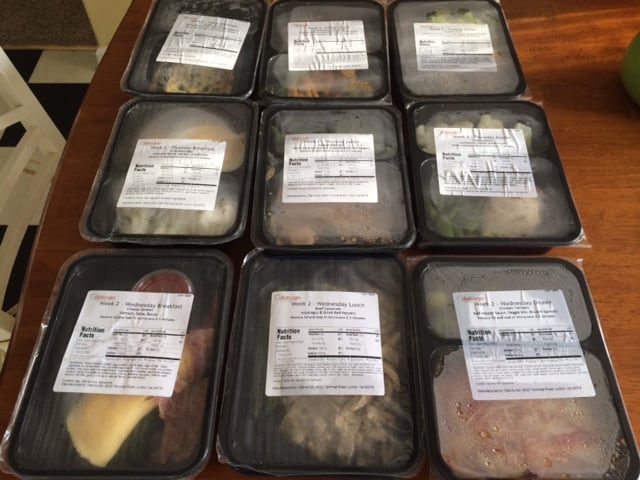 I chose the meal pick up option.  Currently the fresh pick up service is only available in the Washington DC Metro area, Baltimore, Greater Philadelphia, South Jersey, San Francisco Bay Area, and the Greater Los Angeles area.  Pick up locations in my area include gyms and Walgreens.  Fresh pick up meals are available every Tuesday and Friday after 5pm.  Pick up was really easy.  I just went into Walgreens and told a staff member I was there to pick up my meals.  The manager retrieved the meals from the refrigerator and asked me to sign for them.  Super easy!
The meals are all individually packaged and labeled.  All the ingredients and nutrition information are listed on each label.  Each meal is quickly and easily microwaved for approximately 3 minutes.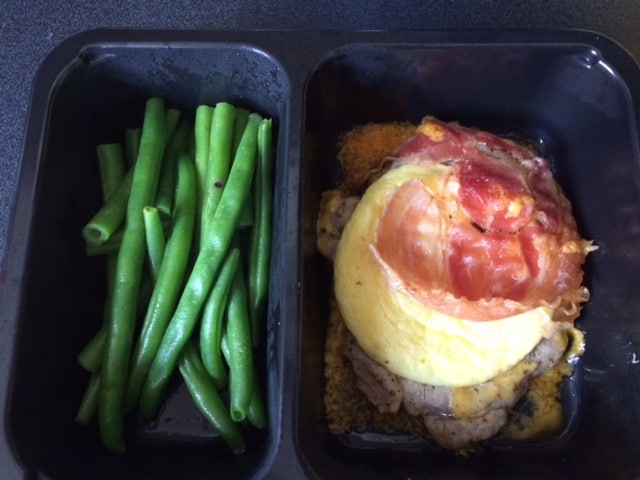 This is an example of one of the breakfast meals.  The low carb meals for lunch and dinner were really enjoyable.  Breakfast, although good was not what I generally eat.  I like eggs, but can not eat eggs everyday.  I don't usually eat vegetables at breakfast either, so this took some time to get used to. I prefer to start my day with fruit, but this obviously was not part of the low carb menu!
The meals were very good and flavorful.  They were also very conveniently packaged to take to work.  I took breakfast and lunch meals each day that I worked.  This is why some of the pictures show the meals still in their packaging.  Throughout the week I did not eat all the meals.  I was testing recipes and also cooking dinner for my family.  I opted to not eat the diet-to-go meals for dinner.  I placed meals I did not eat within a few days into the freezer.  Some of my favorite meals are pictured below.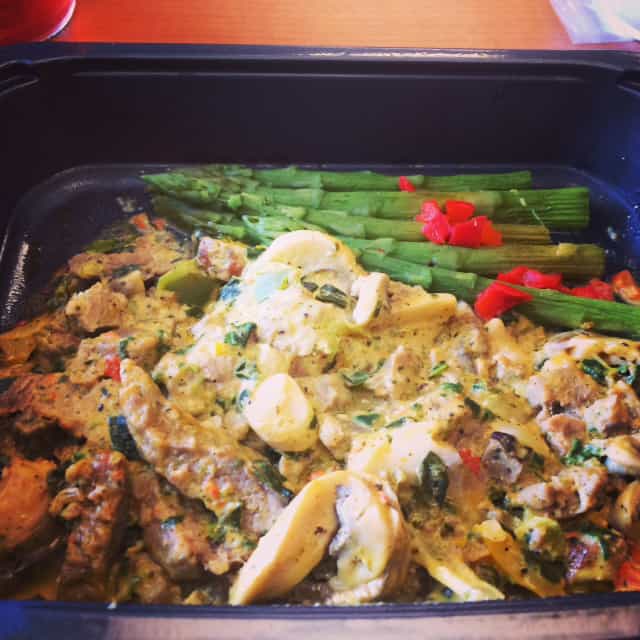 Beef Casserole with Asparagus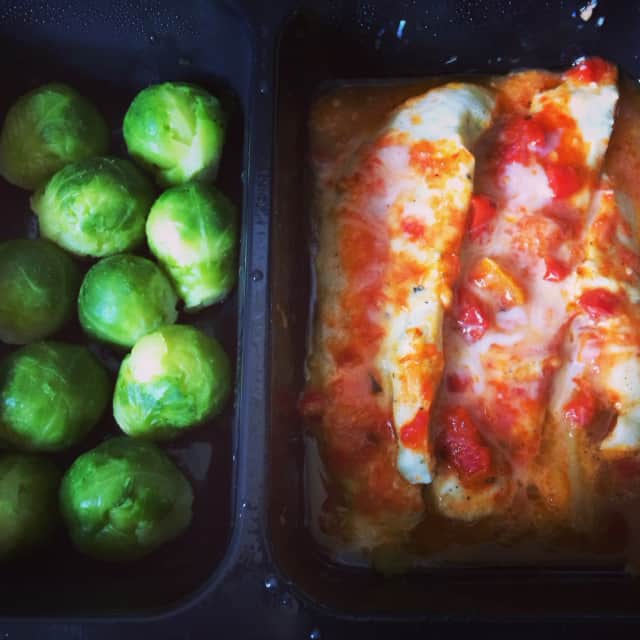 Chicken Tenders with Red Pepper Sauce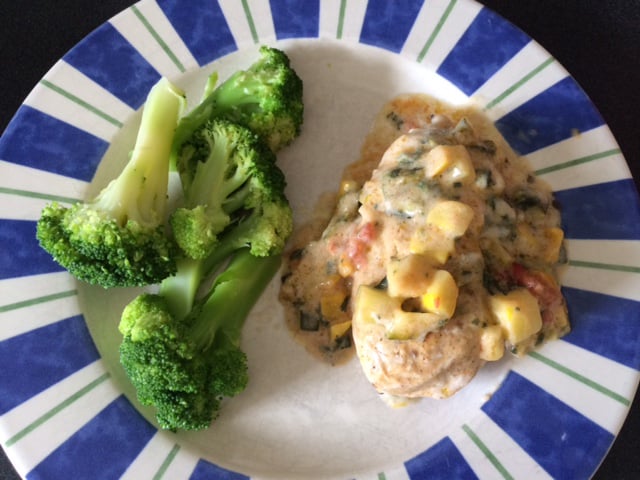 Chicken Alfredo with Broccoli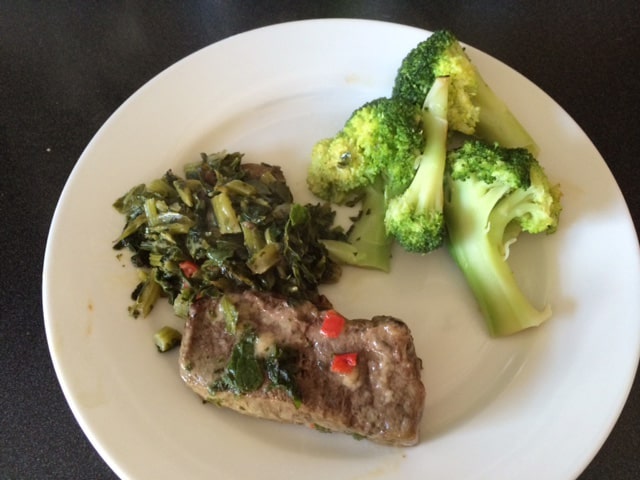 Short Ribs with Broccoli
I often have clients who have difficulty with meal planning and portion control.  This is a great service for people attempting weight loss who need help with meal preparation.   I find that clients who either do not know how to cook or just don't have the time to cook especially struggle with meal planning.  I would highly recommend this service to my clients.
This post contains affiliate links.