How many mornings are you and your kids scrambling to eat breakfast and get yourselves out the door to school and work on time? That's us everyday. A Ham & Cheese Breakfast Taquito is the perfect protein packed breakfast for those busy mornings!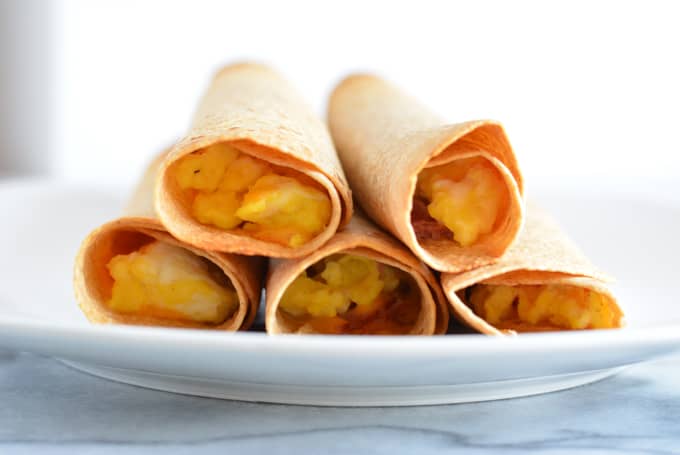 This month's Recipe Redux challenge: Rise and Shine with a Savory Breakfast challenged us to share recipes for breakfast that are protein packed or dinner inspired.  Many breakfast options are carb heavy. A more balanced breakfast that contains not only carbs but protein and fat increases satiety and is a better overall option for kids and adult.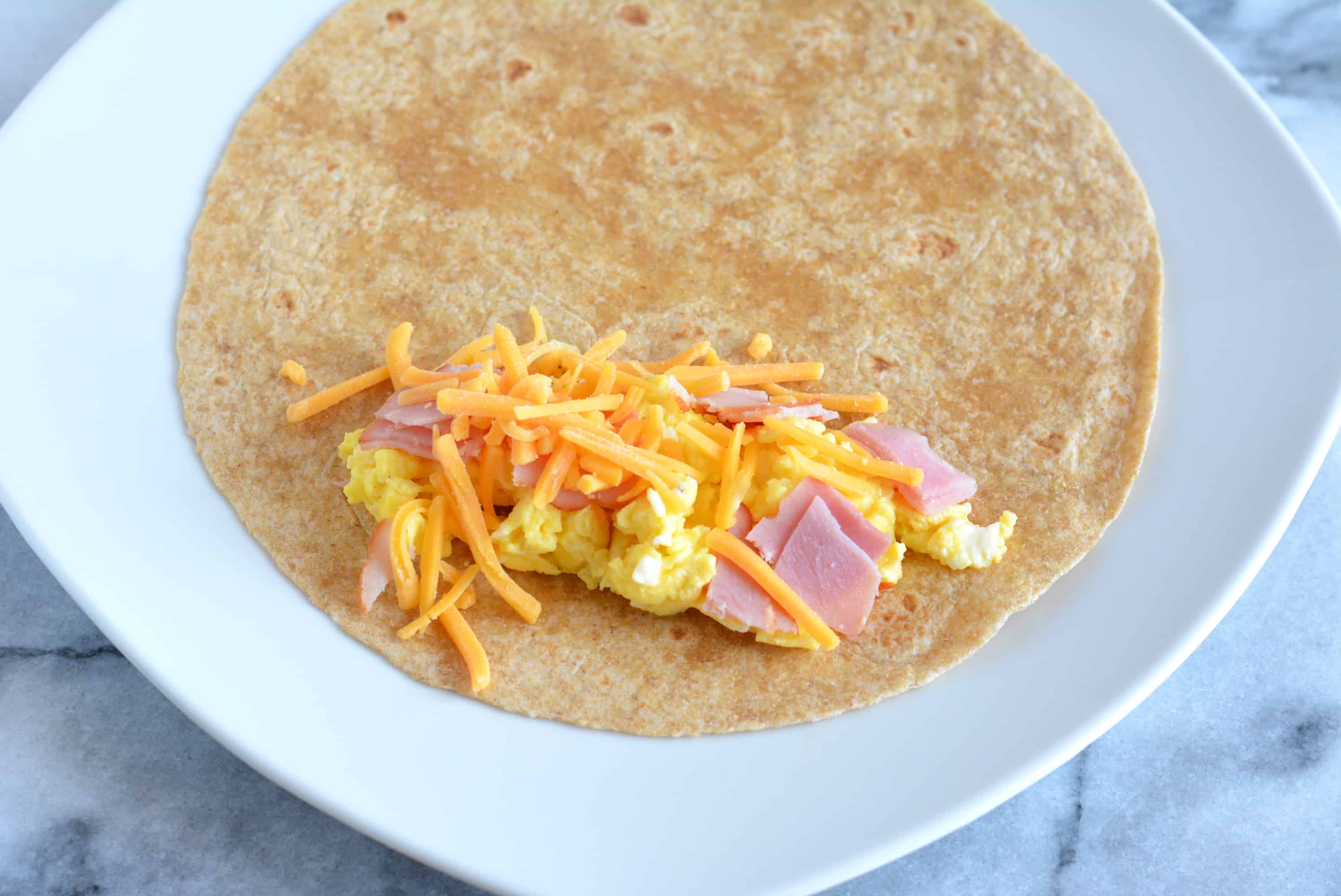 Breakfast taquitos can be filled with any of your favorite ingredients. Taquitos are often spicy and commonly served with salsa.  For those of you who may have heartburn issues like me, I choose to not start my morning off with a spicy meal.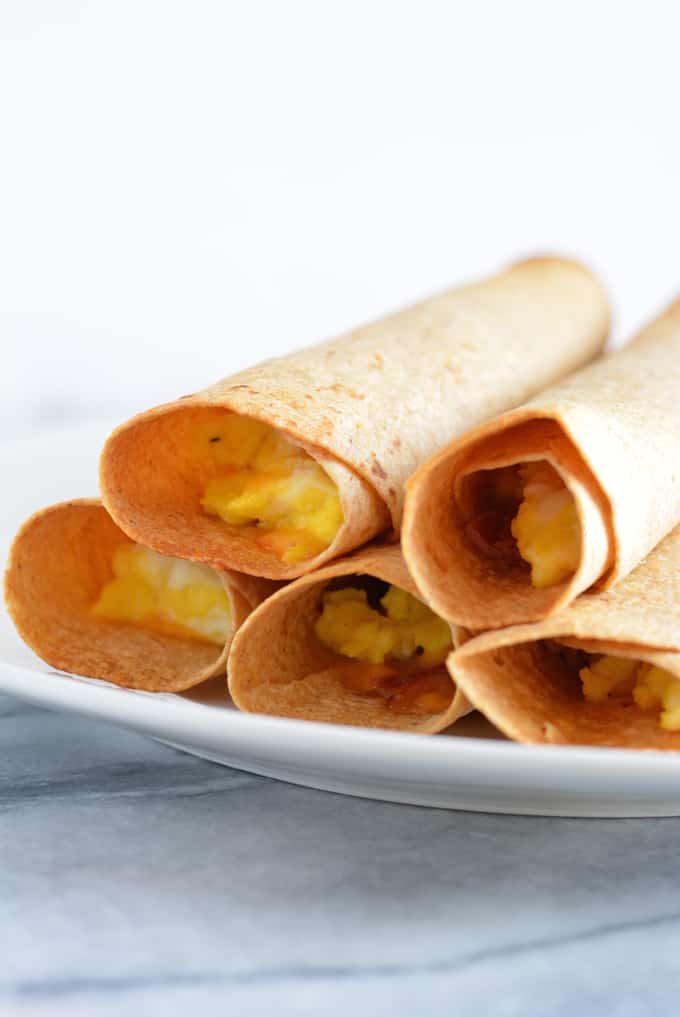 Traditional taquitos are fried in oil. These taquitos are baked, so are lower in fat. You can make them ahead of time and simply reheat them for about 5-10 minutes in the oven or toaster oven.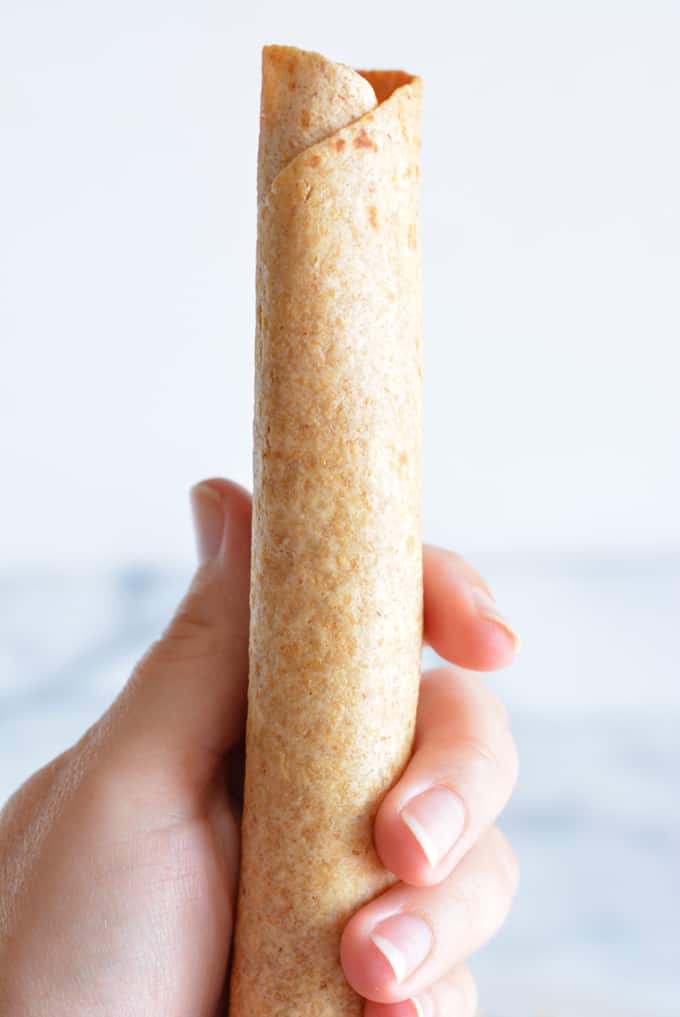 Get the Recipe!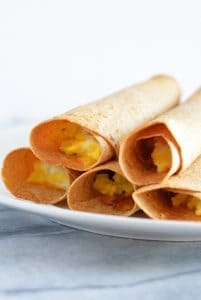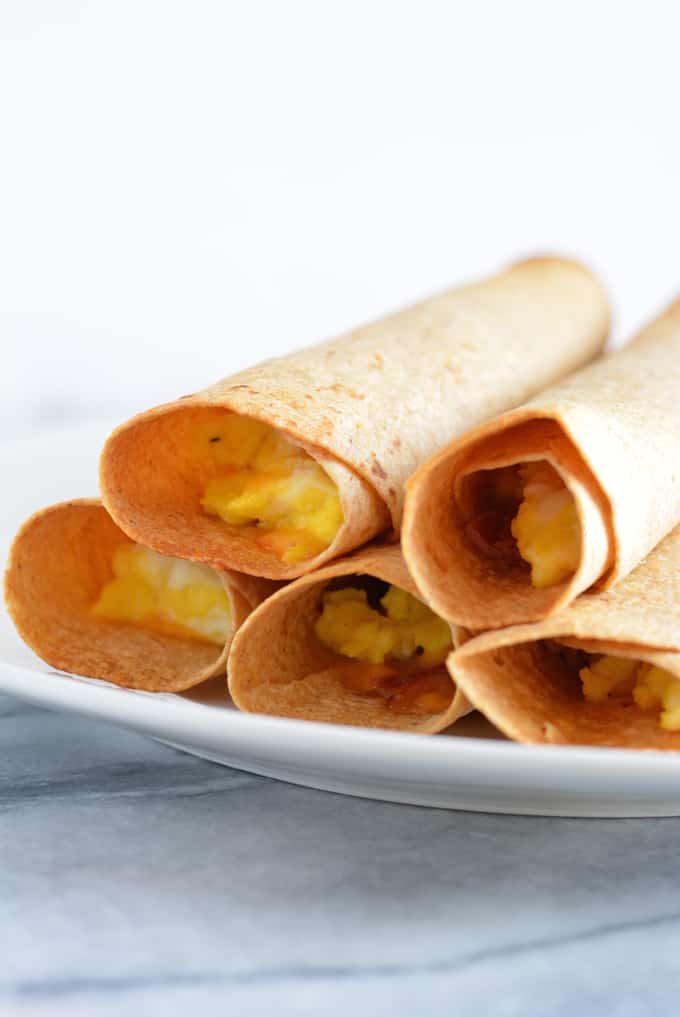 Print
Ham & Cheese Breakfast Taquito
Yield 6 taquitos
Ingredients
5-6 whole wheat flour tortilla shells
3 scrambled eggs
2-3 slices of ham or Canadian Bacon
1/2 cup shredded cheddar cheese
Olive oil spray
Instructions
Preheat oven to 350 degrees F.
Spray a baking pan with olive oil spray.
To soften tortilla's if needed cover them with a damp paper towel and heat in a microwave for 10 seconds.
Divide egg, ham, and cheese among tortilla shells placing ingredients toward the edge of each tortilla.
Starting at the end you place your ingredients gently roll tortilla from end to end.
Place taquitos seam side down on your prepared baking pan.
Spray taquitos evenly with olive oil.
Bake in the oven for 15-20 minutes.
Notes
These taquitos can be made ahead of time and heated up in just minutes.
Courses Breakfast
Nutrition Facts
Serving Size 1 Taquito
Amount Per Serving

Calories 243

% Daily Value

Total Fat 12.1 g

19%

Saturated Fat 5.3 g

27%

Unsaturated Fat 5.7 g

Trans Fat 0.3 g

Cholesterol 99.7 mg

33%

Sodium 565 mg

24%

Total Carbohydrates 22.3 g

7%

Dietary Fiber 4.6 g

18%

Sugars 1.5 g

Protein 10.9 g

22%
* Percent Daily Values are based on a 2,000 calorie diet. Your daily values may be higher or lower depending on your calorie needs.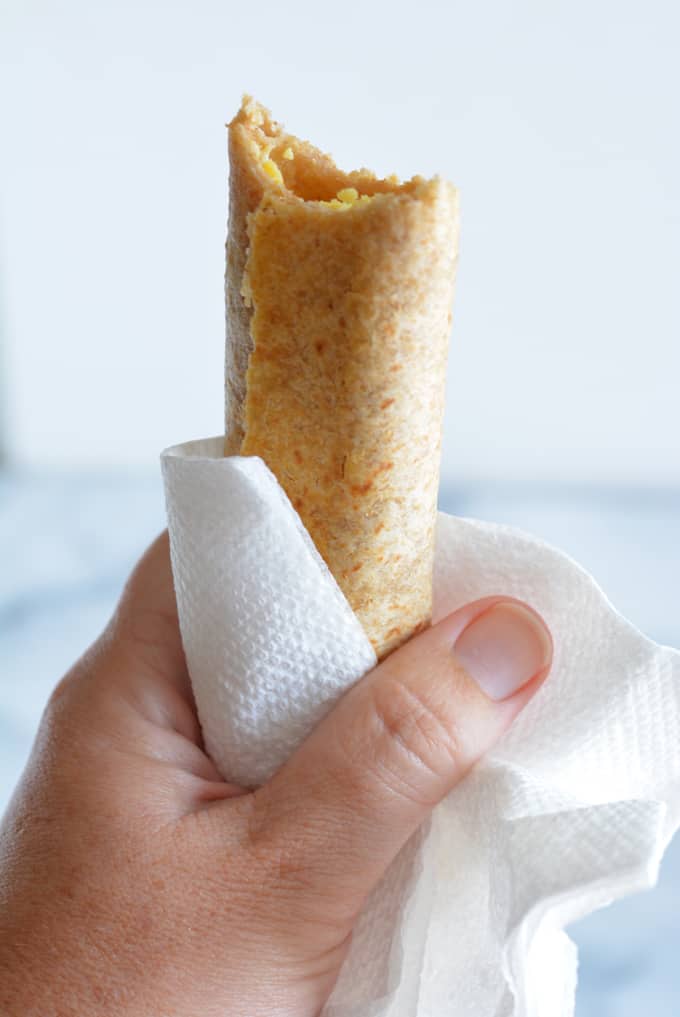 Check out the Recipe Redux for other healthy breakfast options.