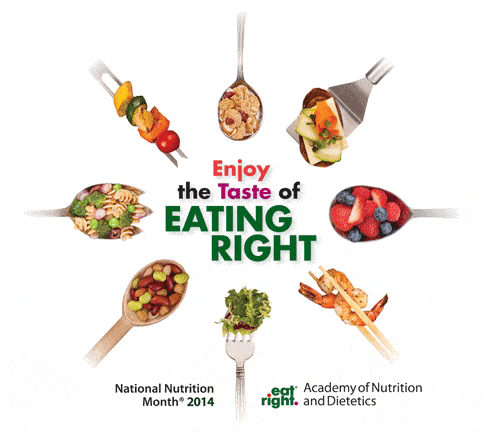 The month of March is National Nutrition Month. I would normally post something about this important month in my profession earlier in the month, but I was having difficulty figuring out how I wanted to approach this year's theme. "Enjoy the Taste of Eating Right" is the theme for 2014. I finally got my inspiration today as I was having lunch in Annapolis, Maryland.
I have been in Annapolis MD, since Wednesday afternoon. I am here with about 200 fellow dietitians for the Level 2 Adult Weight Management Certificate course. This is my first visit to Annapolis so I wanted to try different restaurants in the area. I am taking the opportunity to try different cuisines as well. Before I share what I ate while in Annapolis, here are some tips for enjoying the taste of eating right.
Try new foods: each week pick up a food you never tried before. Maybe it's a vegetable, fruit, dairy product, or protein. The internet is a great place to find recipes for just about anything. So you will easily be able to find out what to do with your new food.
Try a new cuisine: trying ethnic foods is a great way to experience new tastes, new foods, or different ways of preparing familiar foods.
Slow Down: in our faced paced world we do everything fast including eat fast. When we eat fast we don't get the chance to notice the taste, texture, or smell of the food we eat. Mindful eating allows us to savor our food.
Take a look at some of the new foods I experienced during my trip this week.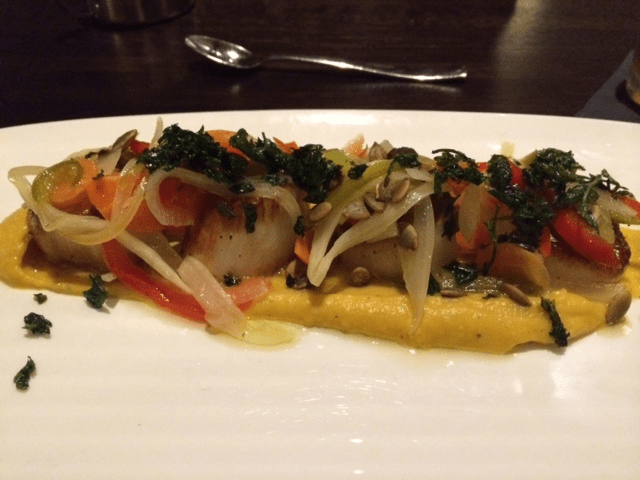 Pan seared sea scallops with winter squash puree, pickled vegetables, and crisp cilantro. West Kitchen & Tavern Loews Annapolis.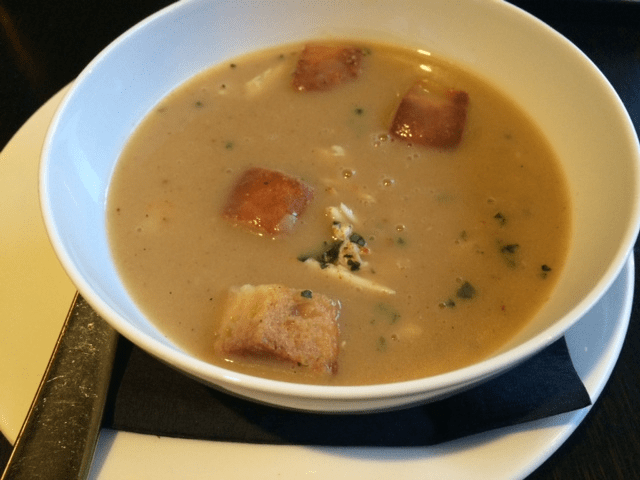 Crab Bisque made differently than I have experienced in the past. West Kitchen & Tavern Loews Annapolis.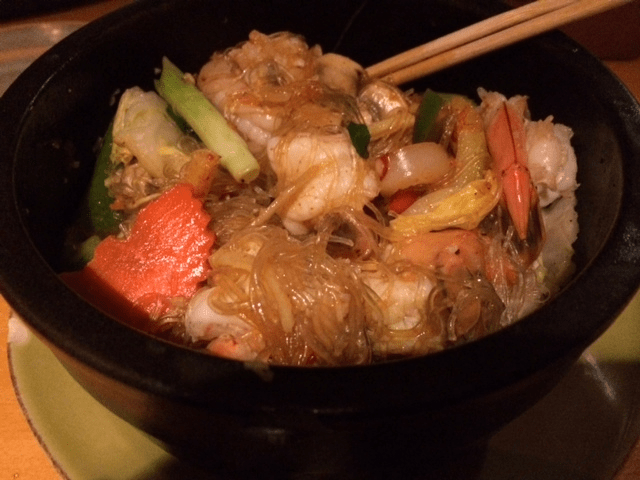 Thai Shrimp Bowl from Lemongrass. My first experience with Thai food. I went a bit crazy with the spices and had burning lips, but so worth it.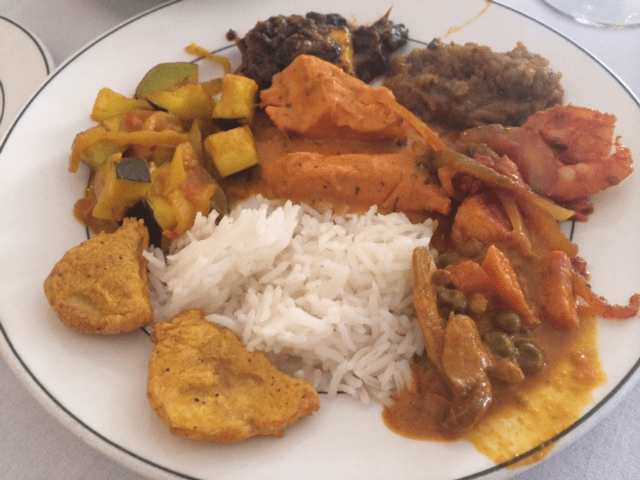 I have always wanted to try Indian Cuisine. I went to the Indian restaurant, India's, near our conference with several other dietitians. I have no idea what each dish was. I tried a bit of each and enjoyed every bite.
I never ask clients to do something I would not be willing to do. Stepping out of your comfort zone is always scary. This month try something new and enjoy the flavor. I stepped out of the box and you can too!