I have become slightly obsessed with my slow cooker and have been searching for different recipes to make.  I love all the mashed potato recipes that I found.  Slow cooker mashed potatoes will definitely save room on the stove this Thanksgiving!<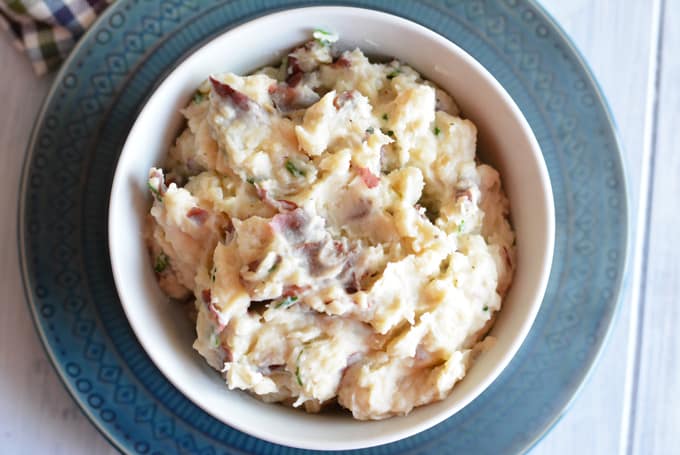 I have had my slow cooker since I was married 16 years ago.  In my Chicken Noodle Soup post I talked about how I rarely use the machine.
With our busy schedule we tend to eat dinner late.  My hubby now works from home, so we have the ability to eat early now.  Slow cooking is really the way to go when trying to have meals ready shortly after I get home from work.  my hubby is working even though he is home, so he certainly can't spend too much time cooking.  However he can easily place ingredients into a slow cooker and turn it on.  I have created a Pinterest board for slow cooker recipes and my goal is to use the slow cooker more often.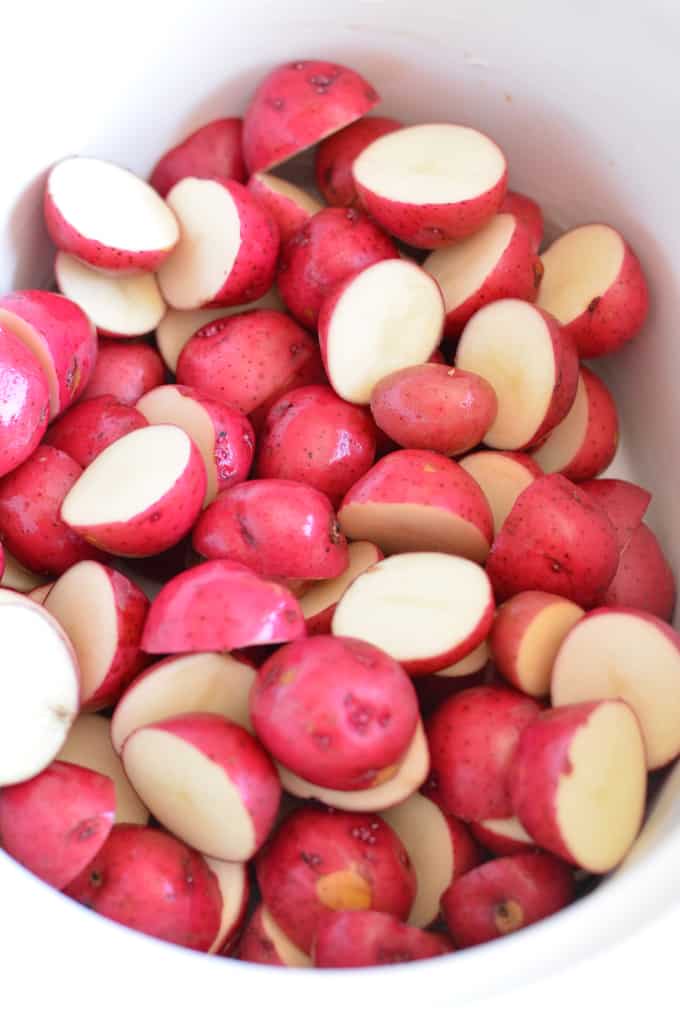 I was amazed and how many recipes I found for slow cooker mashed potatoes.  I never would have considered making mashed potatoes in a slow cooker until last Thanksgiving.  We went to my sister in-laws house for dinner and her mother in-law made mashed potatoes in the slow cooker. They were delicious! I was pleasantly surprised, because I was expecting boxed mashed potatoes.  My in-laws only make instant mashed potatoes so I wasn't going to be surprised if my husband's sister did the same thing!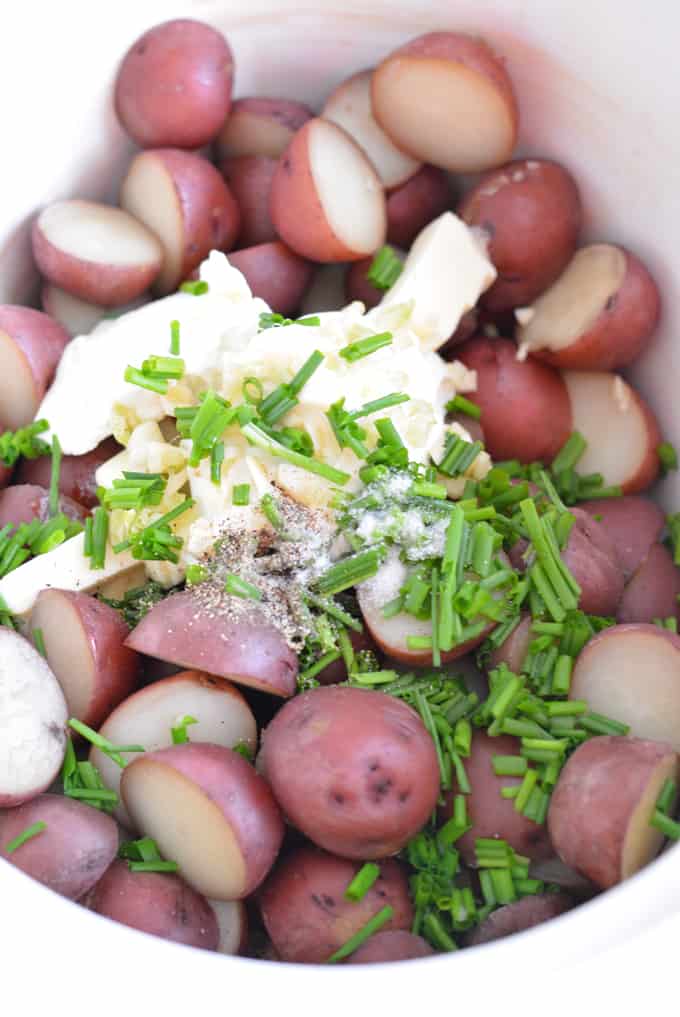 While having a facial last week I was discussing this recipe with the wonderful Nicole at Eden Organics and she asked what the advantage would be to making mashed potatoes in a slow cooker.  That's a good question, because mashed potatoes really don't take that long to make.  After attempting the slow cooker version my thought is this: (1) you save space on your stove top, which is especially helpful for the holidays when you may have many different dishes to prepare. (2) The potatoes stay warm in the slow cooker.  Mashed potatoes can lose their temperature fast, so by preparing them and storing them in the slow cooker you have the ability to keep them warm during dinner.
[Tweet "Slow cooker mashed potatoes will save you space on your cook top for other dishes #Thanksgiving @nourishedsimply"]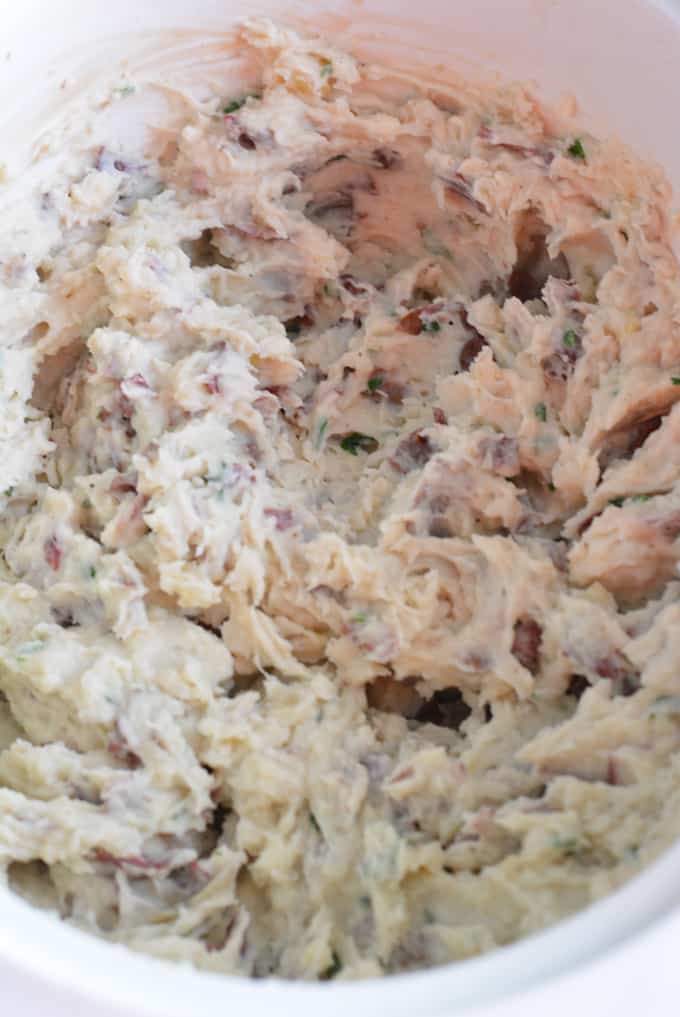 I love garlic mashed potatoes and twice baked potatoes.  I tried to combine elements of both into this recipe from the garlic to the sour cream and chives.  My son absolutely loved this recipe.  I can't say hubby was crazy in love though. He really doesn't like the skin left on the potatoes, so next week the potatoes will be peeled before cooking.
Tell me do you like the skin on or off the potatoes?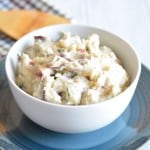 Slow Cooker Mashed Potatoes
Ingredients
3

pounds

small red potatoes

3

cloves

garlic

minced

1

cup

sour cream

1/2

cup

skim milk

3

tablespoons

butter

1/2

chopped chives

1

teaspoon

salt

1/2

teaspoon

pepper
Instructions
Grease a slow cooker with butter (bottom and sides)

Cut each red potato in half. (Leave skin on potatoes if you wish)

Place potatoes into the slow cooker.

Cover and cook on high for 2-3 hours.

When potatoes are cooked though (a fork should insert easily into the potatoes) mash with a potato masher.

Place remaining ingredients into the slow cooker. Mix well either with a spoon or hand held electric mixer until well blended.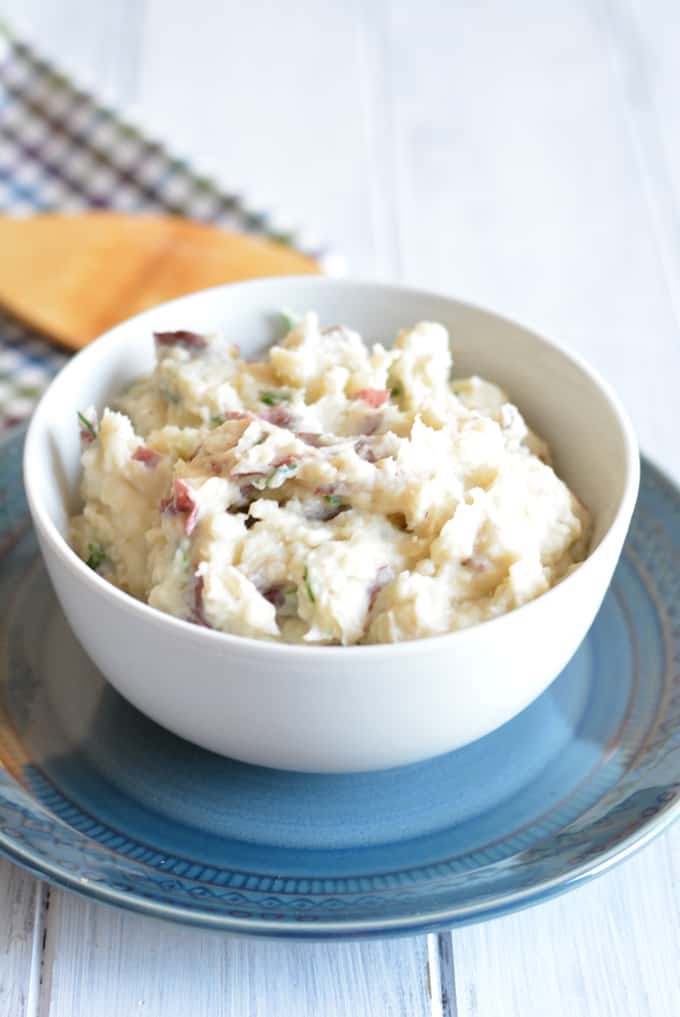 Don't forget to follow Jen @Nourished Simply on Pinterest, Instagram, Facebook, and Twitter.  Did you sign up for weekly updates yet? Go to the side bar and sign up so you don't miss a post!!!