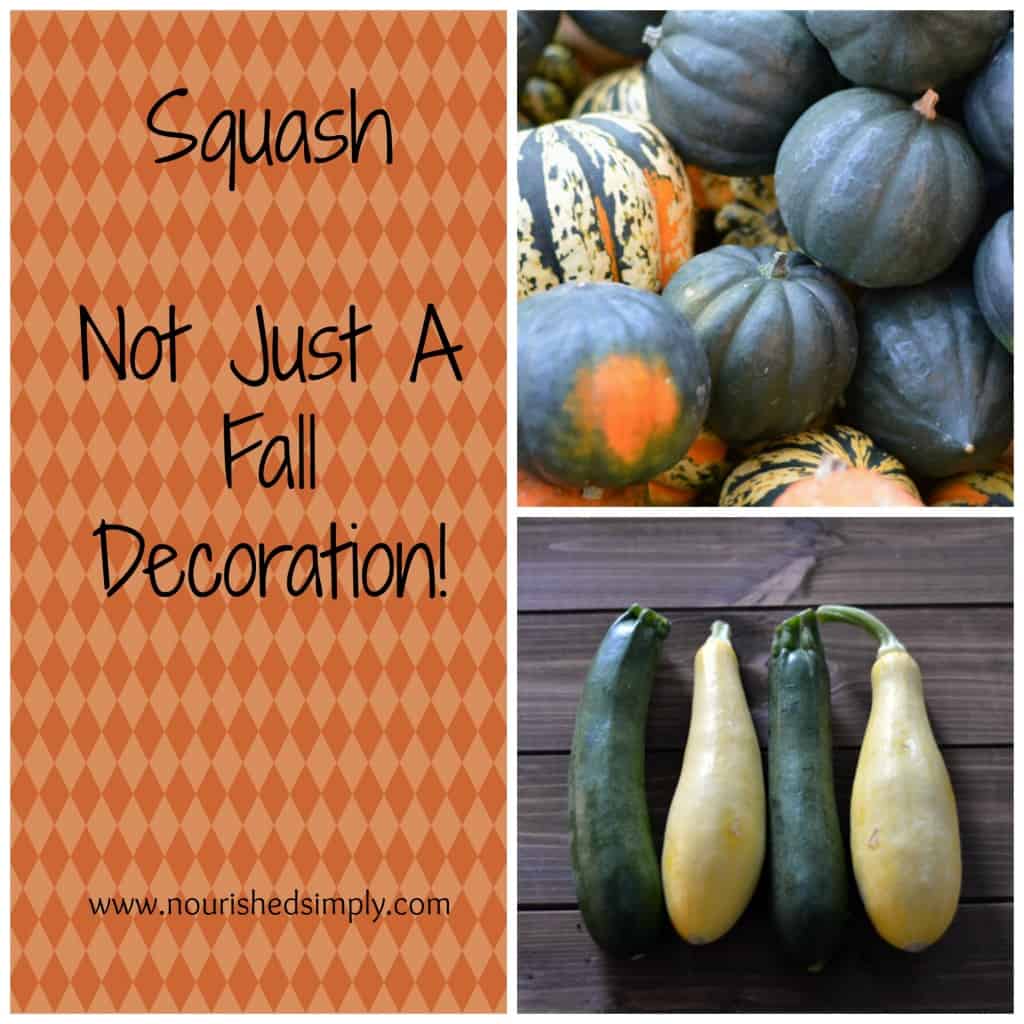 Squash is very abundant this time of year.  You see squash and gourds in Fall displays, but are they just for decoration?  You can eat most varieties of squash.  There are two categories of squash: winter and summer.  Summer squash includes zucchini and yellow crookneck.  Winter squash includes: butternut, acorn, spaghetti, delicate, buttercup, banana, and pumpkin.  The skin of summer squash is much thinner and more delicate than winter squash.  Winter squash may also last longer after harvest than summer squash.
I have been eating summer squash for a long time, but stayed away from winter squash until last year when I joined my first CSA.  I started receiving winter squash in my weekly CSA share and had no idea what to do with it!  Thankfully the internet is full of recipes for squash.
Nutrition
Winter Squash is a good source of vitamin A, vitamin C, fiber, B6, Manganese, Copper, Potassium, folate, omega-3 fats, and Magnesium.
One cup of winter squash contains: 75 calories, 1.8 grams protein, 18 grams carbohydrates, .7 grams fat, and 5.74 grams fiber.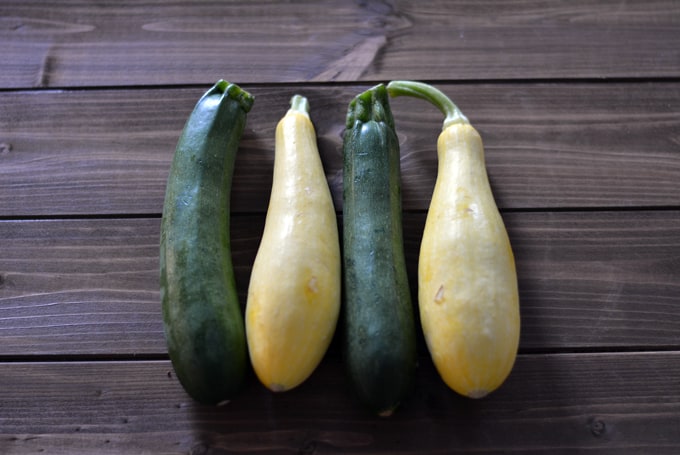 Summer Squash is a good source of Copper, Manganese, Vitamin C, Magnesium, Fiber, Phosphorous, Potassium, Folate, B6, Vitamin K, B1, Zinc, Omega 3 fats, Calcium, and Ironf
One cup of summer squash contains: 36 calories, 1.6 grams protein, 7.7 grams carbohydrates, and 2.5 grams fiber.
Both winter and summer squash are sources of antioxidants and may have anti-inflammatory properties.  Squash is low in fat and calories, which makes squash heart healthy.
Throughout the month of November Nourished Simply will explore squash and share recipes for several varieties.  For more information about squash go to Fruits & Veggies More Matters and The World's Healthiest Foods.