Do you ever just walk past all the Fall squash in the produce section assuming they are just Fall decorations? Give acorn squash a try. My favorite recipe is acorn squash soup.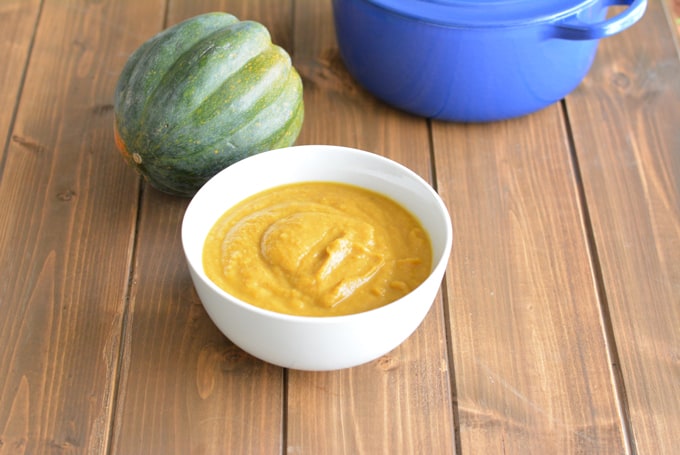 I wasn't sure if this post was going to go out today.  We were supposed to spend the day at the Great Wolf Lodge in the Pocono Mountain area, however, last night my son was playing at the Lodge with some of his classmates and fell.  We needed to check out early this morning to have his arm looked at by an orthopedic doctor.  We came home with cast number 4.  The break is very small and the cast should only be on for about 5 weeks.  This is the 4th break, 2nd on his left wrist.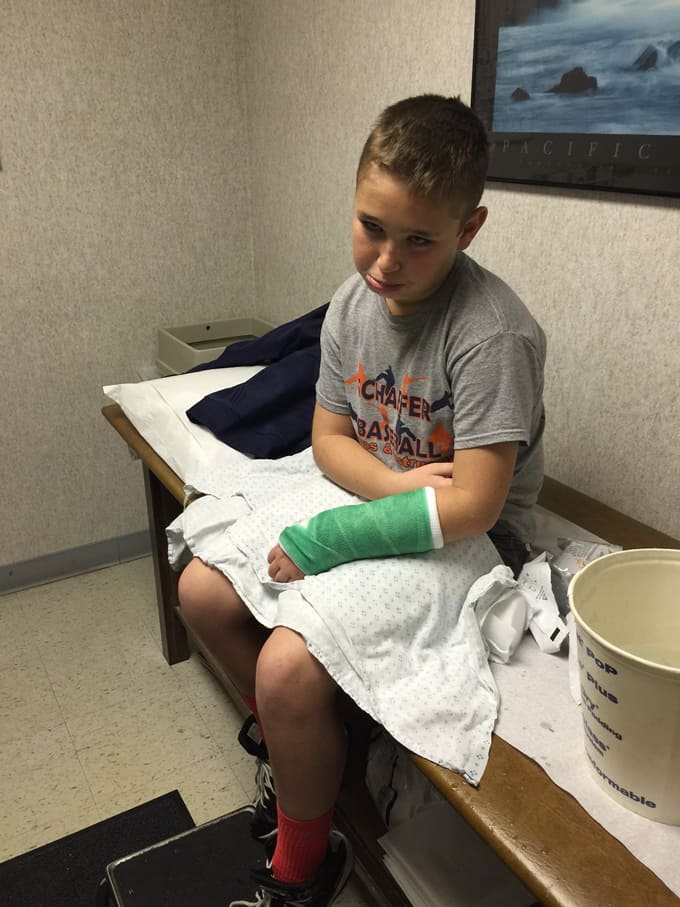 Since we are home early with little to do  I am able to get this post out today.  I think this is a great recipe for a Thanksgiving dinner menu.  Acorn squash soup is a great Fall inspired soup.  I am glad to be able to share this before Thanksgiving, but not because our trip was cut short.
It's about 70 degrees here in Bucks County today.  Not really feeling like Fall at all!  We are expecting snow by Wednesday so soup will be a great choice by then.
I have tried to make butternut squash on several occasions, but never liked the taste.  I decided to abandon butternut squash and turned to a different squash variety to use in a soup.  Acorn squash to me has a milder flavor than butternut squash.  This recipe includes only vegetables and vegetable stock, so is vegan.  A perfect soup for Meatless Monday!
The soup itself comes together quick, however, you need to roast the acorn squash prior to preparing the soup.  I roasted the acorn squash the night before I made the soup, just because I had time.  This made preparing the soup quickly.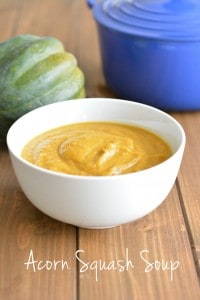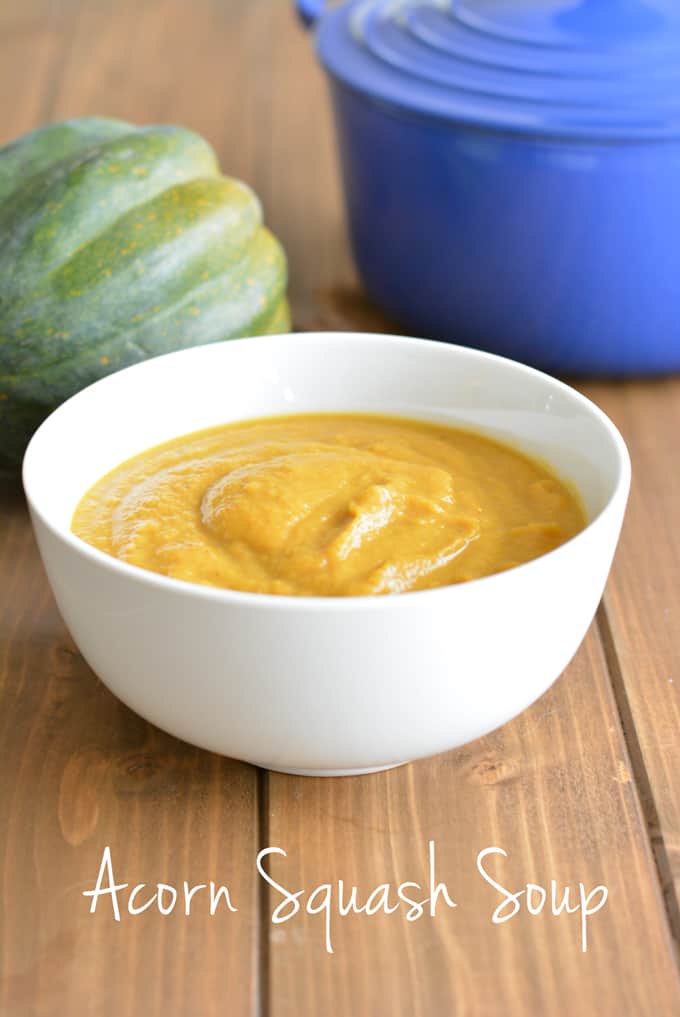 Print
Acorn Squash Soup
Yield 4
Ingredients
2 cups acorn squash
3 teaspoons olive oil, divided
2 cloves of garlic, minced
1 celery stalk, diced
1/2 cup carrots, diced or shredded
1/2 cup onion, diced
1 granny smith apple, peeled and diced.
2 cups vegetable stock
1 tablespoon fresh sage, minced
salt and pepper to taste
Instructions
Preheat oven to 350 degrees F.
Cut acorn squash into cubes removing skin.
Place acorn squash cubes in a 13x9 inch baking pan.
Drizzle 2 teaspoons olive oil over squash.
Season with salt and pepper.
Toss to coast.
Roast about 45 minutes or until soft.
In a Dutch oven heat 1 teaspoon of olive oil over medium heat.
Cook garlic for 1-2 minutes.
Add celery, onion, apple, and carrots, cook about 3-5 minutes or until tender.
Add in roasted acorn squash.
Add vegetable stock and sage.
Simmer for about 20 minutes or until vegetables and apple are soft.
Blend until smooth with your choice of blender. (I used my Vitamix)
Nutrition Facts
Serving Size 1 cup
Amount Per Serving

Calories 105

% Daily Value

Total Fat 3.1 g

5%

Sodium 398 mg

17%

Total Carbohydrates 17.4 g

6%

Dietary Fiber 2.9 g

12%

Sugars 6.5 g

Protein 3.5 g

7%
* Percent Daily Values are based on a 2,000 calorie diet. Your daily values may be higher or lower depending on your calorie needs.