School has been underway for over a month.  Quick meals are a necessity.  Beef and broccoli stir fry is the perfect go-to meal.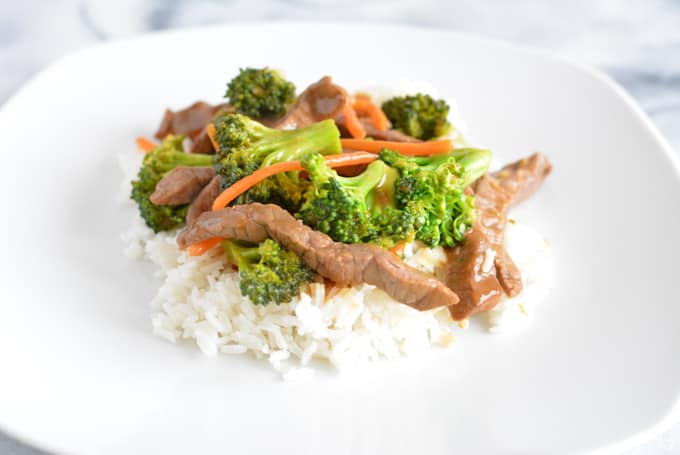 I suggest stir fries to my clients because they are quick and a great way to add lots of veggies to your meal.  You can use any protein and any combination of vegetables.  We eat chicken and fish usually, but once in a while I want beef.
Beef in the most common protein that my clients tell me they avoid.  Beef is generally higher in saturated fat and cholesterol than other sources of animal protein, however, lean cuts of beef can be safely consumed once a week in my opinion. I do try to buy organic, grass-fed beef when the budget allows.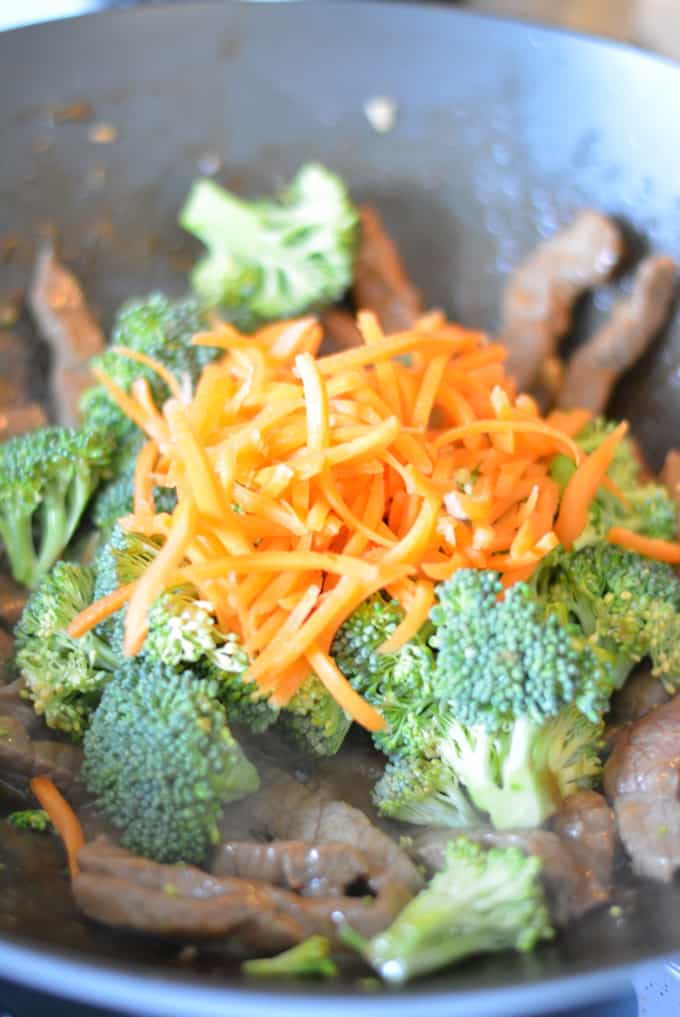 Favorite Stir Fry Ingredients
Protein: chicken, shrimp, scallops, beef, edamame
Fruit/Vegetables: onion, carrots, mushrooms, celery, broccoli, bell peppers, pineapple, mandarin oranges
Grains: Jasmine rice, brown rice, or rice noodles
Sauces: soy sauce, teriyaki sauce, and sriracha
Check out Preventions 3,125 Stir-Fry Ideas.   There are definitely endless possibilities.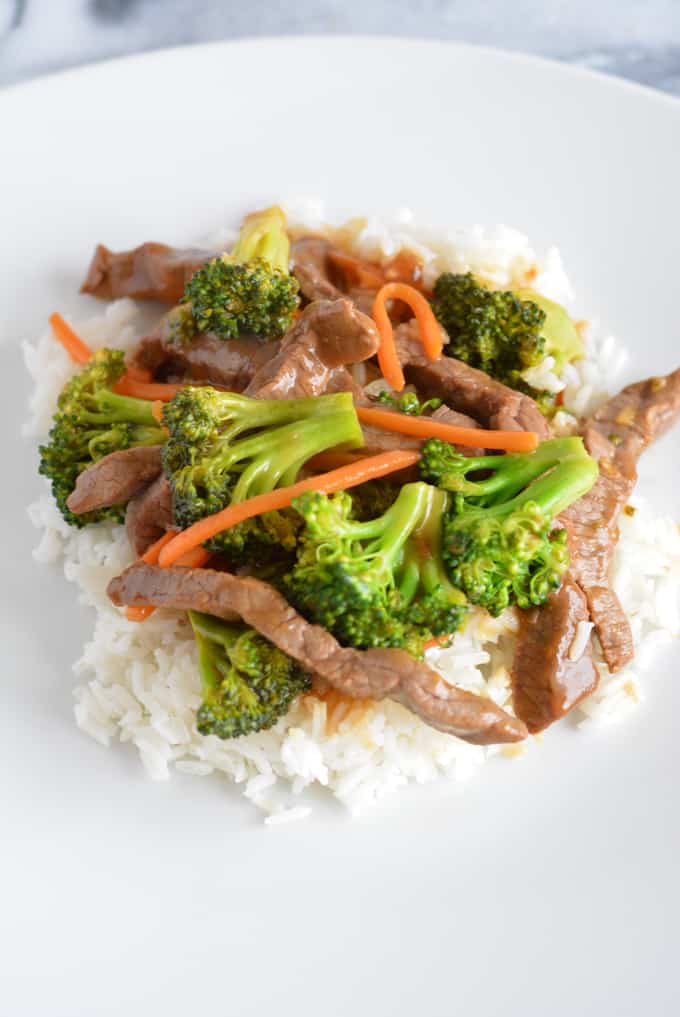 Do you need a wok? Many of my clients ask me this.  I do use a wok, but you don't really need one.  Any large saute pan or skillet will do.  A wok does give you more cooking surface.  If you do want to purchase a wok I suggest a wok that you put onto your stove.  I started out with an electric wok, but I really like my new wok better.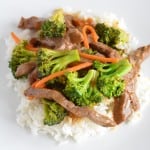 Beef and Broccoli Stir Fry
Ingredients
Marinade

1/2

cup

chicken broth

1/2

cup

soy sauce

2

clove

garlic

minced

2

tsp

grated ginger

2

tablespoons

Rice Vinegar

2

tablespoons

corn starch

Pinch

of salt and pepper

Stir Fry

1

pound

top sirloin steak

cut into 1/4 inch strips

1

tablespoon

canola oil

1

head broccoli

1/2

cup

carrot sticks
Instructions
Whisk together marinade ingredients.

In a bowl combine beef and 1/2 of marinade.

Refrigerate for 30 minutes (doing this ahead of time with help speed up cooking)

While beef marinades cut up broccoli.

Heat oil in a wok or skillet.

Cook broccoli and carrots for about 5-7 minutes until tender.

Remove vegetables and set aside.

Add beef with marinade to wok or skillet cooking beef for about 3-4 minutes until no longer pink.

Add vegetables to beef.

Pour the remaining marinade (the unused marinade) into beef mixture.

Bring sauce to a boil for 1 minutes until it thickens.

Serve over rice or noodles.
This post contains affiliate links.