Halloween is just one week away. I love Halloween. I still get dressed up to give out candy! Every Halloween I make the kid's mummy hot dogs . This year we have Kid-Friendly Hocus Pocus Halloween Punch to go with our mummies!!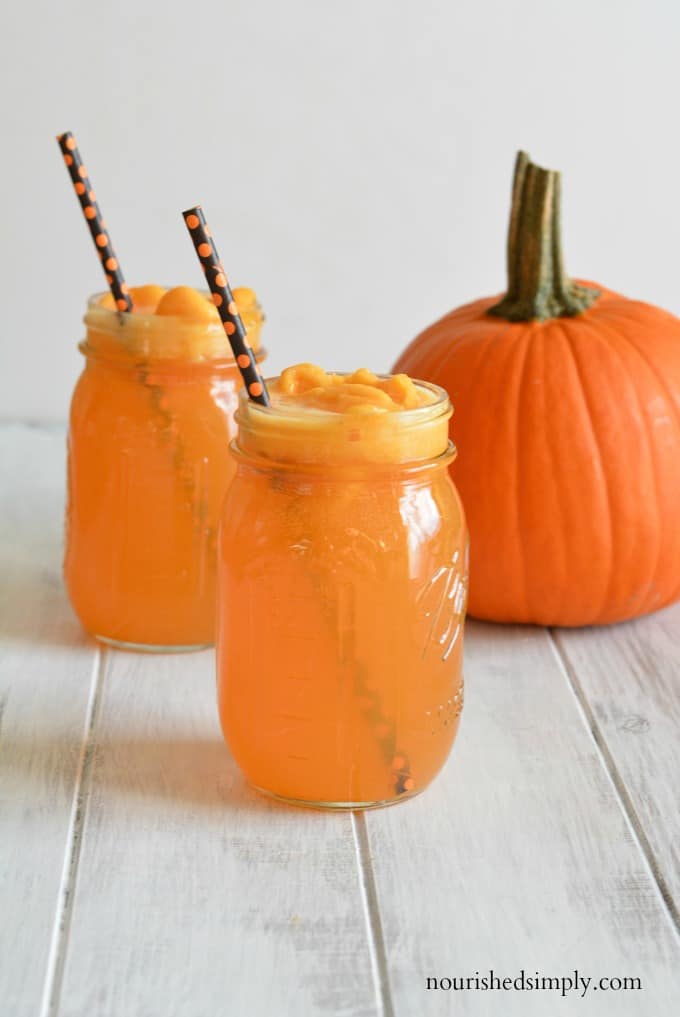 My son is getting too old for trick or treating, but my daughter is still young enough to enjoy trick or treat.  My hubby and I take turns either walking her around or giving out candy.  Most years when Halloween is during the week it can be a bit of a challenge to coordinate the evening.  One year Scott got home late from work.  I left the candy bowl on the step and left the house to take the kids out for candy.  Of course, the bowl was completely empty when we got back!
[Tweet "Halloween is not just for kids! Don't forget the punch."]
I get so excited about Halloween.  Halloween is not just for kids! My mother made me a Maleficent costume years ago.  I was probably about 12 or 13 when she made it.  I was the same height then as I am now, but a bit bigger in the other direction.  It still fits for the most part!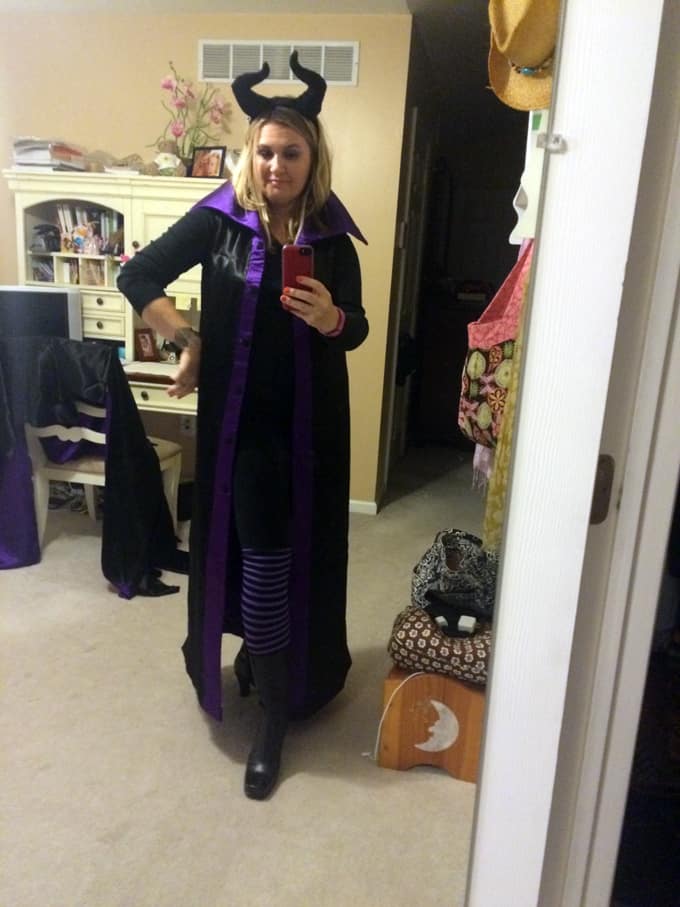 This year I am super excited about Halloween being on a Saturday.  This means I have all day to get the outside decorations ready, make a special dessert (have not decided what yet), and start the festivities early.  My son will trick or treat this year.  He was invited to his first Bar Mitzvah.  The party is going to be a Halloween theme, so I think he will have more fun there with his friends than running around the neighborhood.  He is a bit upset about not getting candy.  He'll get over it.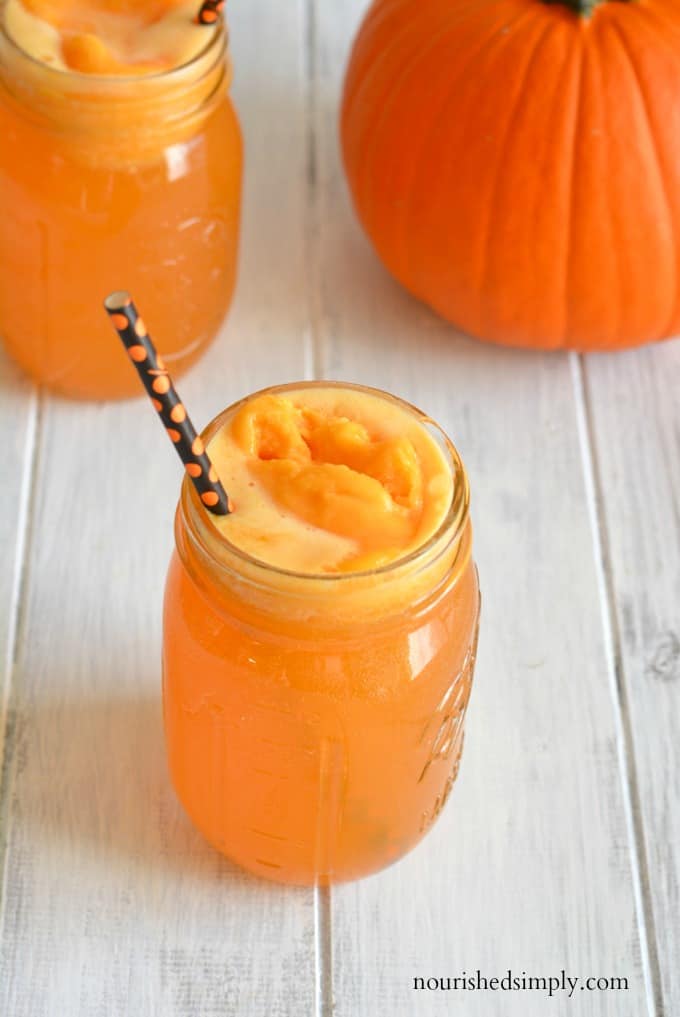 If you search on Pinterest you will find a number of Halloween punch recipes.  Many of the recipes make an artificial looking green punch.  Last year I was asked to make the punch for our 6th grade Halloween party.  I was given the recipe, which included green sherbet, limeade, and lemon-lime soda.  The punch was such a weird green. For my own kids this year I wanted to make a children's Halloween drink that was a bit better for you than the green punch and was a more natural color.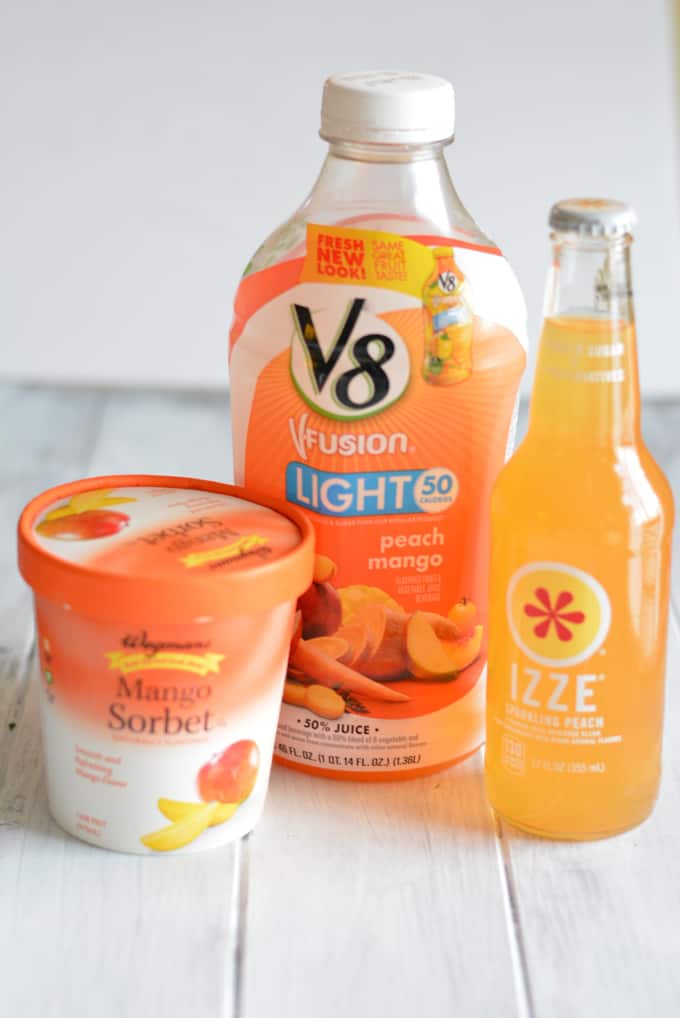 I decided to go with a peach mango flavor, so chose to use mango sorbet, V8's peach mango drink, and Izze sparkling peach drink.  There are no artificial colors in the ingredients I chose, but I was still able to make a very dark orange punch. The orange is a perfect Halloween orange.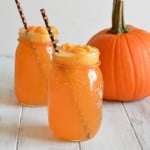 Kid-FriendlyHocus Pocus Halloween Punch
This kid-friendly orange Halloween punch is easy to make and free from artificial colors.
Ingredients
8

ounces

V8 Peach Mango

6

ounces

Izze Peach

1

scoop Mango Sorbet any brand
Instructions
In a glass of your choice pour in V8, then Izze Peach.

Top punch with one scoop of sorbet.

Serve immediately.
Nutrition Facts
Kid-FriendlyHocus Pocus Halloween Punch
Amount Per Serving (1 Glass)
Calories 116
% Daily Value*
Sodium 85mg 4%
Total Carbohydrates 28g 9%
* Percent Daily Values are based on a 2000 calorie diet.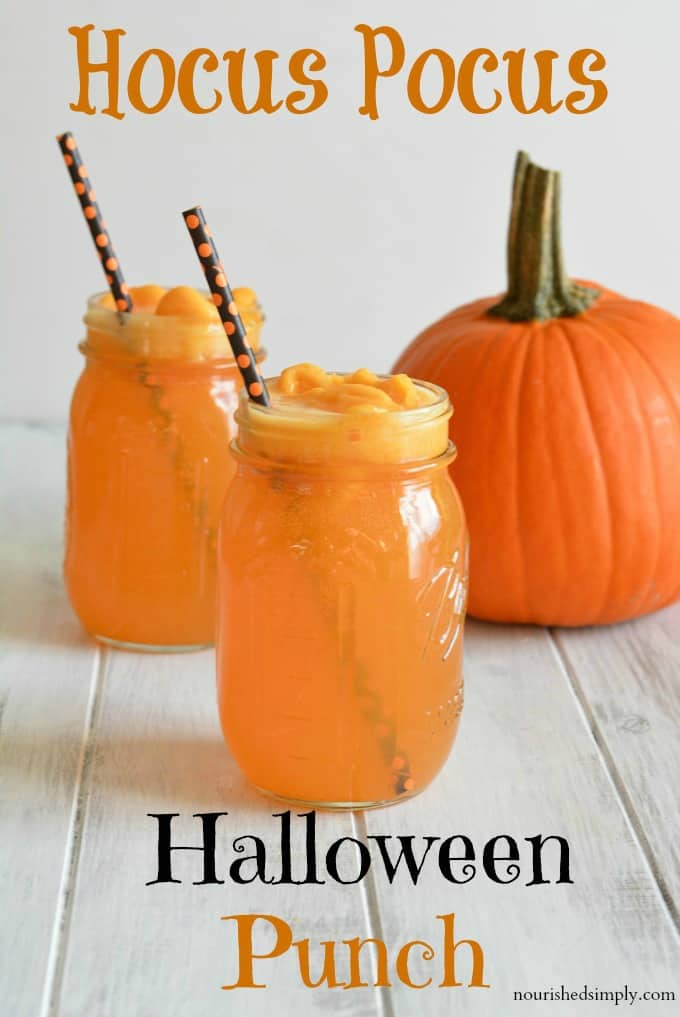 Supplies you might need (affiliate links):
Another kid-friendly punch: Purple People Eater Punch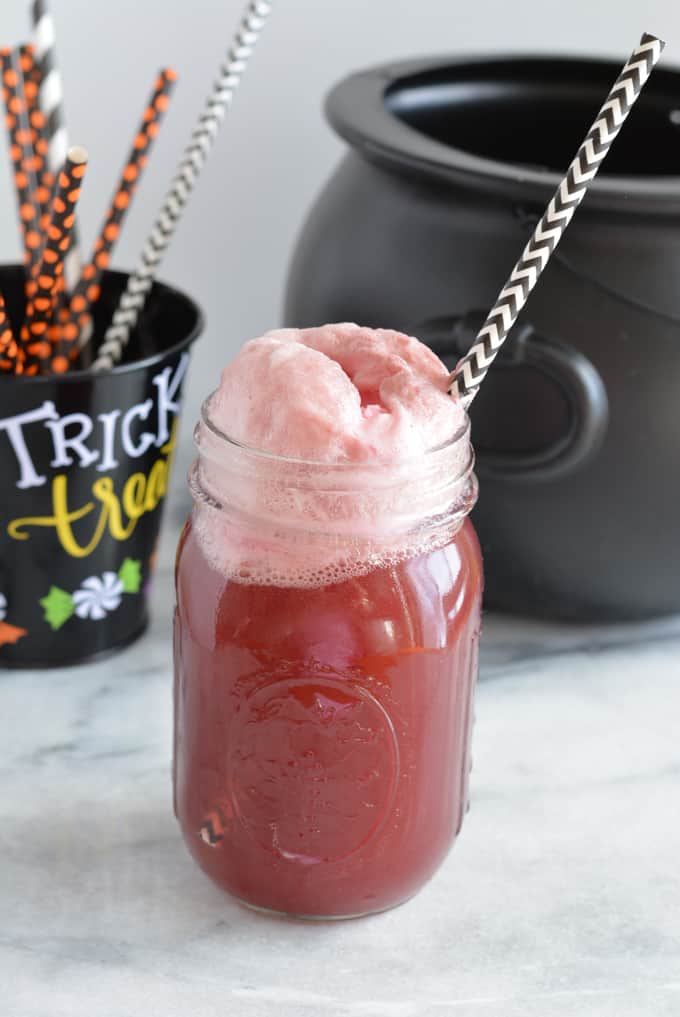 And Homemade Frozen Butterbeer